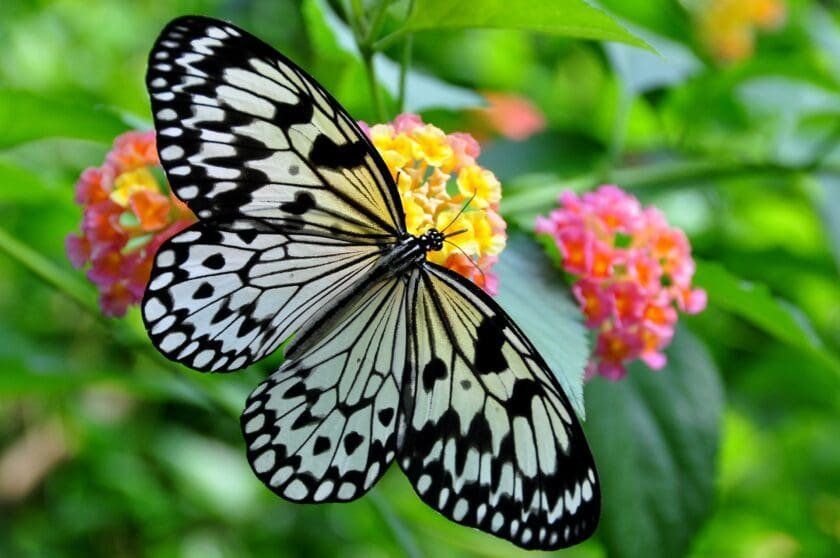 Butterflies Are In Danger And Need Our Help
Butterflies are pollinators just like bees. When we don't see butterflies around we know the health of our environment is compromised. Just like the bees, we are seeing fewer and fewer butterflies each year. Lets all get together in our homes, neighborhoods and business environments to save the butterflies and help them flourish and rebound on our planet.  Here are a few ways to save the butterflies.
3 Ways to Save Our Magnificent Butterflies
1. Create a Butterfly-Friendly Garden
Go to the North American Butterfly Association, naba.org to learn more about how to create your nourishing, beautiful butterfly garden. They have regional  save the butterflies guides, tips on planting nectar-rich flowering plants and tons of additional wonderfully helpful information.
2. Count Our Friends
It is critical for us to count the butterflies to help each other know if our environment is healthy or sick. You can go the NABA Butterfly Count Program at naba.org to become part of our butterfly counting community.
3. Join a Community of Butterfly Lovers
Begin today with you and your family. Go to the North American Butterfly Association, naba.org, and become a member now. Get your family to participate as a family project to share in this life-giving gift to our world. In your neighborhood and at work get your neighbors and coworkers to save the butterflies at all costs.