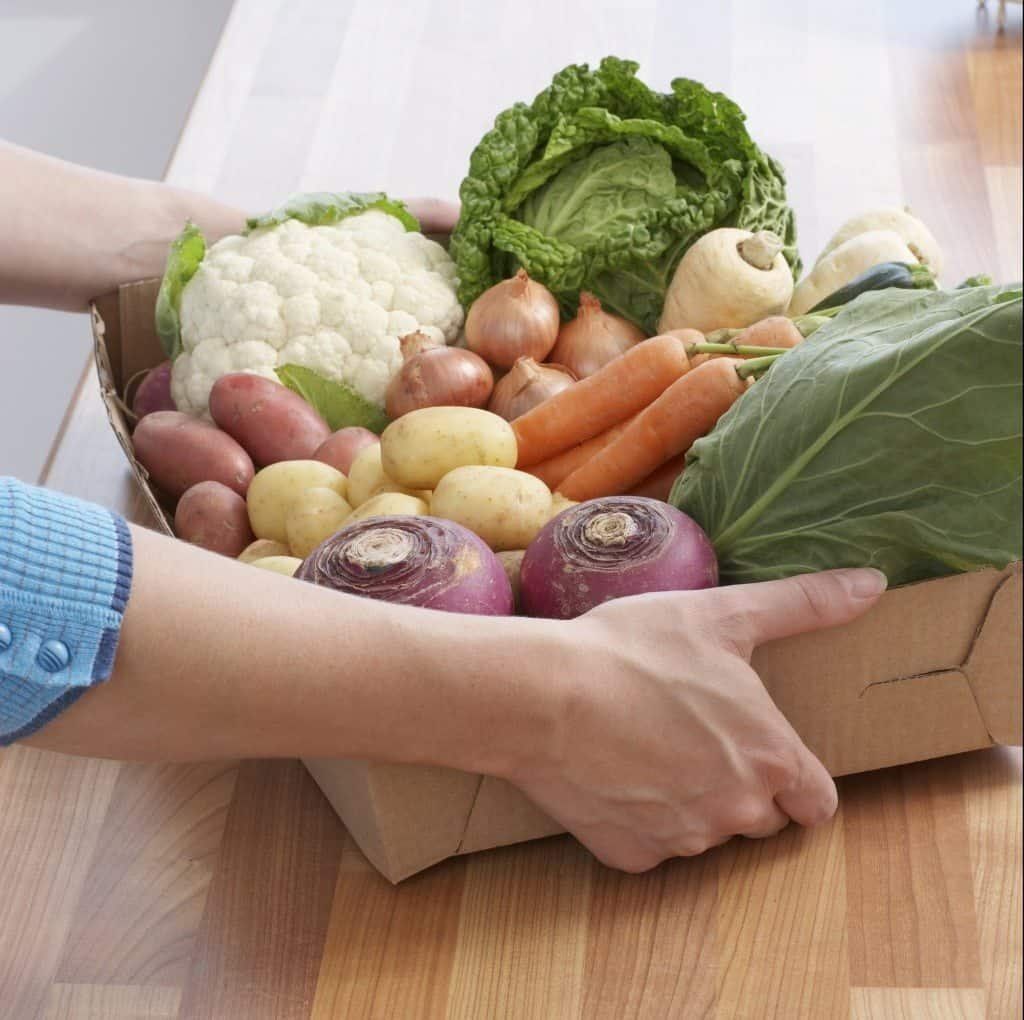 Want to eat healthy, but don't have the time? Forget fast food and takeout and try a meal subscription program instead. It's a delicious, new way to enjoy family mealtime.
The old fruit of the month club has been given a yummy makeover. There are now companies that are going beyond fruit and offering to deliver fresh ingredients for a healthy meal right at your door. You can choose the meal you want online and have the ingredients, plus the recipe, delivered to you. You can request one meal at a time or start a regular schedule and have multiple meals delivered per week. Subscribers can also pick the size of the meal, from single portions to family plan meals.
There are great benefits with meal subscriptions. Families can try new foods and new recipes. The ingredients are usually seasonal and fresh. Most meals come with a calorie count, which will be helpful to you and your waistline. Plus, this new way to prepare and cook meals also brings some excitement to the boring, everyday routine of making dinner.
While meal subscriptions can be fun they are not free. Some of the prices range from $8.00 to $12.00 per person, per meal. Though the cost may be the equivalent to ordering takeout, dining out multiple times a week may not be feasible options for every family. Another downside of these subscriptions is allergies. People with serious food allergies should probably stay clear of this service, as the foods are generally prepped in the same facility.
Are you still curious about meal subscriptions? Listed below are three options to consider:
Blue Apron. This option offers many delicious meals, including pan-seared salmon and faro salad, spinach and ricotta-stuffed shells, and chicken tetrazzini. The website provides quick cooking tutorials to help you cook the meals. And as a bonus you can also order kitchen supplies, such as prep bowls or chef knives, for your meal. Or you can order corresponding wines for your dinner.
Hello Fresh. If you're hungry for panko-crusted trout with lemon-butter sauce, brussels sprout and prosciutto flatbread, or curry-roasted acron squash & kale salad, try Hello Fresh. For each meal they provide a difficulty level, so cooking novices and culinary experts can choose the right recipes. The company also has supplier spotlights on their website, so that customers know exactly were their food is coming from. This helps people further connect with their meal.
Plated. Last, but not least, there is Plated, which offers antibiotic-free meats and sustainable seafood. The meals that they will be offering soon include saucy meatball sliders, curried salmon cakes, and cheesy quinoa-stuffed poblanos. The company is also conscious of the environment. For their food delivers, they use earth-friendly packages made from the fiber of a Southeast Asian vegetable. It's compostable and it's a renewable resource.