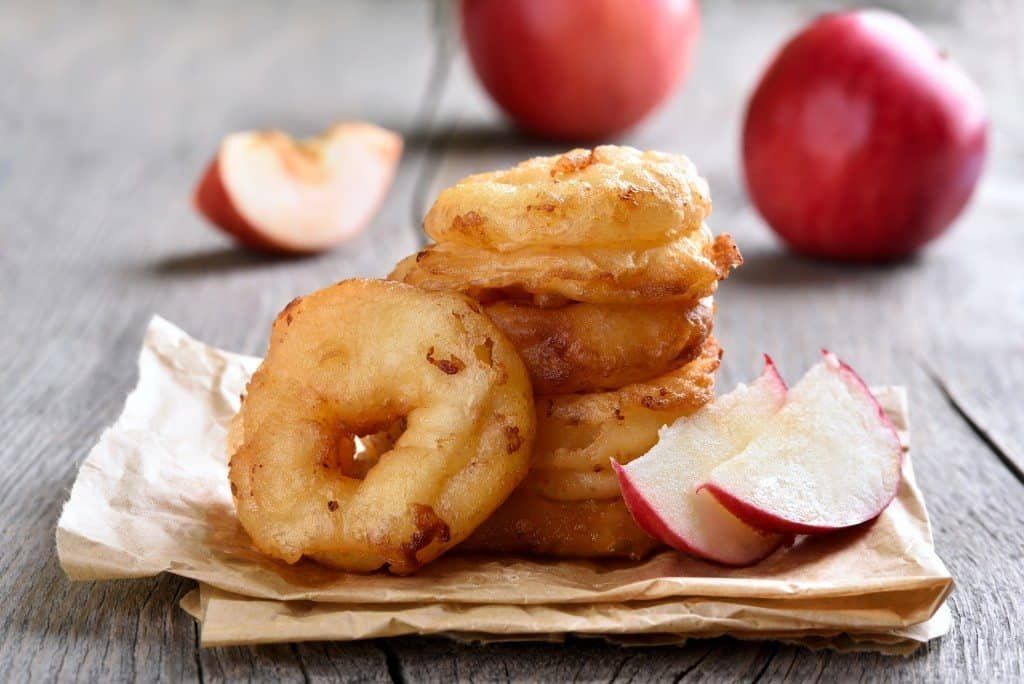 Who doesn't love a good fritter? Fried doughnuts made with fresh fruit, apple fritters are a delicious treat that you commonly find in bakeries and doughnut shops. Now you can make your own slightly healthier apple fritters at home in a matter of minutes. Interested? Check out this recipe!
Apple Health Benefits
Apple fritters are the perfect dessert for even the pickiest of eaters because who doesn't love a good apple? The United States Department of Agriculture reports that apples are one of the top three most popular fruits for American consumers, and with over 2,500 varieties of apples grown in the United States alone, this comes as no surprise. Apples are low in calories and high in fiber and vitamins C. They can have a large impact on your heart and mental health and are also a great addition to any diet or health plan as the fiber keeps you full longer.
In honor of National Apple Month, why not make your own apple fritters with the recipe listed below.
Apple Fritters With a Twist
(Recipe from Foodnetwork)
Ingredients
2 apples, cored and sliced into rings.
1/2 cup cake flour
1/4 cup cornstarch
1/4 tsp. baking soda
3/4 cup milk
1 teaspoon of brown sugar
1/2 teaspoon of cinnamon
oil (canola or vegetable), for frying
powdered sugar, if desired
Directions
In a small bowl, whisk the flour, cornstarch, baking soda, milk, sugar, and cinnamon together until the mixture is smooth.
Pour oil into a skillet; there should be enough oil in the pan to submerge the apple slices. Let the oil heat up. If unsure about the oil's temperature, drop a little of the batter into the skillet. If the oil is hot enough the batter will start to fry.
Submerge the apple rings into the batter, coat them, and fry them in the oil. Flip every minute or so and cook until golden brown on both sides.
Remove the apple slices and allow them to drain on a cookie rack covered with paper towels. Dust the apple slices with powdered sugar if desired and serve immediately.
Bonus. Do you want to kick your delicious treat up a notch? Consider serving this with ice cream.