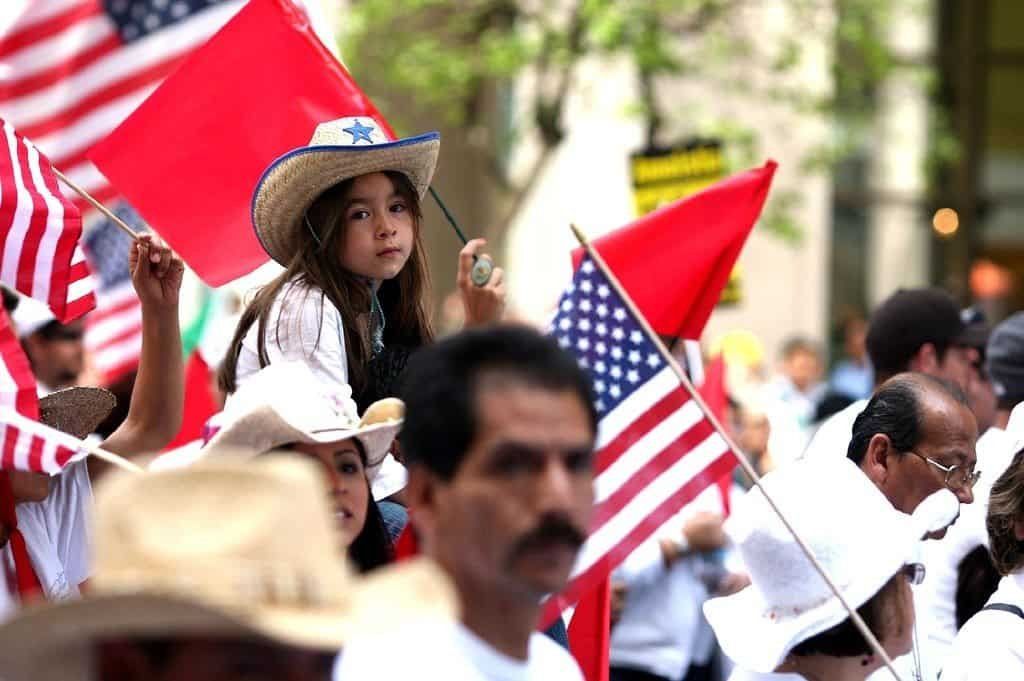 The annual celebration of Hispanic heritage couldn't come at a more pressing moment. The rise of anti-immigration sentiment here in the U.S. has impacted many Latino Americans, and hate crimes and biased incidents have increased at a startling rate. September 15th through October 15th is Hispanic Heritage Month and it is typically a celebration of the 58 million Hispanic Americans that make up our diverse country, but this year it means so much more.
The Rise of Anti-Latino Hate Crimes
During the 2016 presidential election cycle, the number of hate crimes in this country increased, with a significant spike after the election of Donald Trump. From the day after the election to early 2017, 1,372 incidents of bias were reported to the Southern Poverty Law Center. And that's not all. The Center for the Study of Hate & Extremism reports a 20 percent increase of hate crimes in our nation's largest cities (New York City, Los Angeles, Chicago, Phoenix, and others). These hate crimes have impacted a variety of minority groups, including Latino Americans.
Within the span of only six months, Univision News received nearly 200 reports of hate and bias against Latinos in the United States. Children have been taunted with "build the wall" chants at school and family homes have been vandalized with racist messages like "GO BACK." For a country that proclaims to be "the land of the free," stories like these are unacceptable. But what is being done to stop this trend of intolerance?
"Shaping the Bright Future of America"
In the mist of this ignorance and hate, organizations across the country are celebrating and educating the public about the Hispanic community. This year the theme for Hispanic Heritage Month is "Shaping the Bright Future of America." The theme is meant to embody "the ideal that Hispanics shape the bright future of America through [their] contributions to all aspects of America's daily life and national endeavors." For Hispanic Heritage Month, we can do our part by educating ourselves and standing up to hate. Listed below are a few Mindful suggestions.
Stay alert and report hate crimes. If you believe that a hate crime (whether intimidation or harassment) has been committed, please call your local law enforcement and report the details. Also, consider reporting such crimes to Communities Against Hate. The organization has partnered with various community groups, including the UnidosUS and its purpose is to collect data on U.S. hate crimes and use it as a tool to drive policy change and raise awareness. You can find a link to their hate crime report page here.
Donate. Research local Latino or immigrant advocacy/service organizations in your area. Consider giving them a financial donation or donate your time instead. Some organizations need volunteer English tutors or citizenship coaches who can prep people for their naturalization exams. You may also be able to volunteer at local community events, fundraisers, or advocacy meetings.
Stay informed. One of the best ways to conquer hate is to stay informed, and the Southern Poverty Law Center (SPLC) can help you do just that. Since 1971, the SPLC has strived to protect America's vulnerable communities. Through their research, the SPLC has created a map of the 917 known hate groups in the U.S. Check out their Hate Map to learn more about the hate groups in your state and the minority groups they are targeting (such as Latino Americans).
Main photo credit: (Thomas Hawk / Flickr)