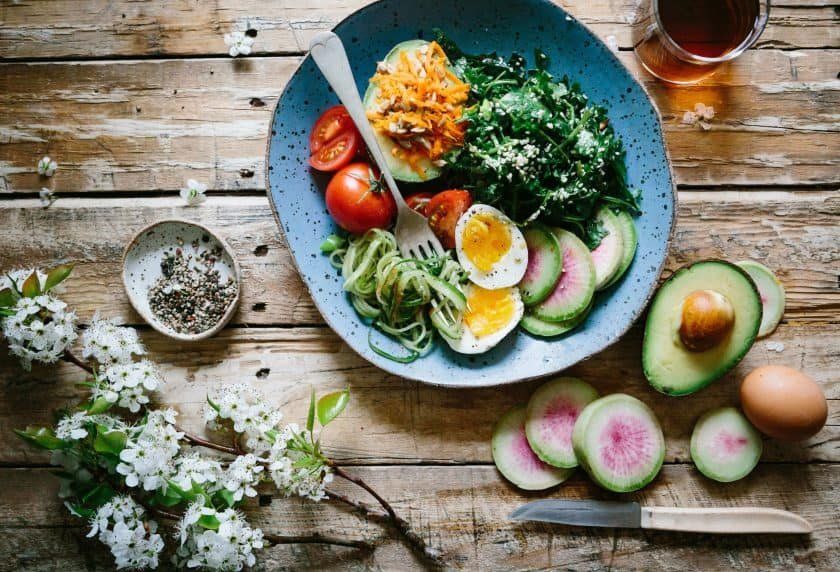 One of the best ways to help fight the coronavirus is with immune boosting foods in your everyday diet. Food is medicine, especially when it comes to us wanting to boost our immune system. Further down is a list of some of the best immune system boosting foods you can use to help fight the coronavirus.
Food is Medicine
Research continues to prove that food is one of our best medicines, especially when we want to boost our immune system. Food plays a critical role in coronavirus prevention. For instance, if you get the coronavirus, you can heal and make a faster recovery with great nutritional support and by eating immune boosting foods.
Oranges
You can help boost your immune system by eating oranges. Packed with flavonoids, oranges are loaded with powerful antioxidants that repair and regeneration tissues and help protect cells.
Broccoli
Broccoli stimulates your immune system. Cruciferous vegetables like broccoli are good sources of vitamins A, C, and E. Broccoli is an immune boosting food that is also a good source of folate, manganese, and iron. Broccoli contains a compound called DIM that boosts your immune system.
Tea
You know that a steamy cup of tea helps soothe some of your cold and flu symptoms, but did you know that it can also help prevent illness? For instance, studies have found that tea contains amazing compounds that help your body fight viruses and germs.
Spinach
Did you know spinach has 377 percent of your vitamin A, 29 percent of your vitamin C, and 19 percent of your vitamin E. Spinach is a nutrient-rich "superfood," and has folate. As a result this helps your body produce new cells and repair DNA. Also, spinach boasts fiber, antioxidants, such as vitamin C, and is loaded with immune-boosting iron.
Blueberries
Packed with antioxidants that help protect your body from getting diseases, the superfood blueberries can help prevent viruses like the coronavirus.
Pumpkin and Pumpkin Seeds
Squashes like pumpkin provide a good mix of vitamin A, along with other vitamins and minerals to help boost the immune system. When you cook up that immune boosting food, roasting the seeds for extra cold and flu-fighting power is a great and tasty idea.
Mushrooms
Mushrooms are a great immune boosting food. For example, button mushrooms are a great source of disease and flu-fighting agents.
Beans
Just one cup of beans provides 13 percent of your daily zinc. Black beans – and other beans – are also a good source of manganese, folate, iron, and soluble fiber. These all help prevent and fight disease.
Oysters
Oysters are a great immune boosting food. There is a large amount of the mineral zinc in oysters. Zinc appears to have some antiviral effect. As a result, it is important for healing wounds and boosting overall immune system status.
Watermelon
Hydrating and refreshing watermelon has plenty of a powerful antioxidant, glutathione. Glutathione is known to help strengthen the immune system so it can fight infection and is found in the red pulpy flesh near the rind.
Cabbage
Fresh cabbage is a great source of immune-strengthening glutathione. By adding cabbage to soups, stir-fries, or casseroles and you easily get a huge immune boost.
Almonds
A handful of almonds helps your immune system from the effects of stress. For instance, a 1/4 cup serving carries nearly 50% of the daily recommended amount of vitamin E, making almonds a great immune boosting food.
Low-Fat Yogurt
A daily cup may reduce your chances of getting the coronavirus. Look for labels listing "live and active cultures" and "vitamin D" on the label. Researchers believe they may stimulate your immune system to fight disease. Recent studies have found a link between low vitamin D levels and an increased risk of getting viruses.
Garlic
Garlic gives you several antioxidants to help boost your immune system. Cut up your garlic and let it sit 15 to 20 minutes before cooking to activate immune-boosting enzymes.
Sweet Potato
Sweet potatoes have the antioxidant beta-carotene, which greatly benefits the immune system. Boasting large amounts vitamin A, which is linked to slowing the aging process. As a result, sweet potatoes may reduce the risk of some cancers.
Need even more inspiration on immune boosting foods? Check out our recipe section where you'll find all kinds of great dishes featuring these immune boosting foods.