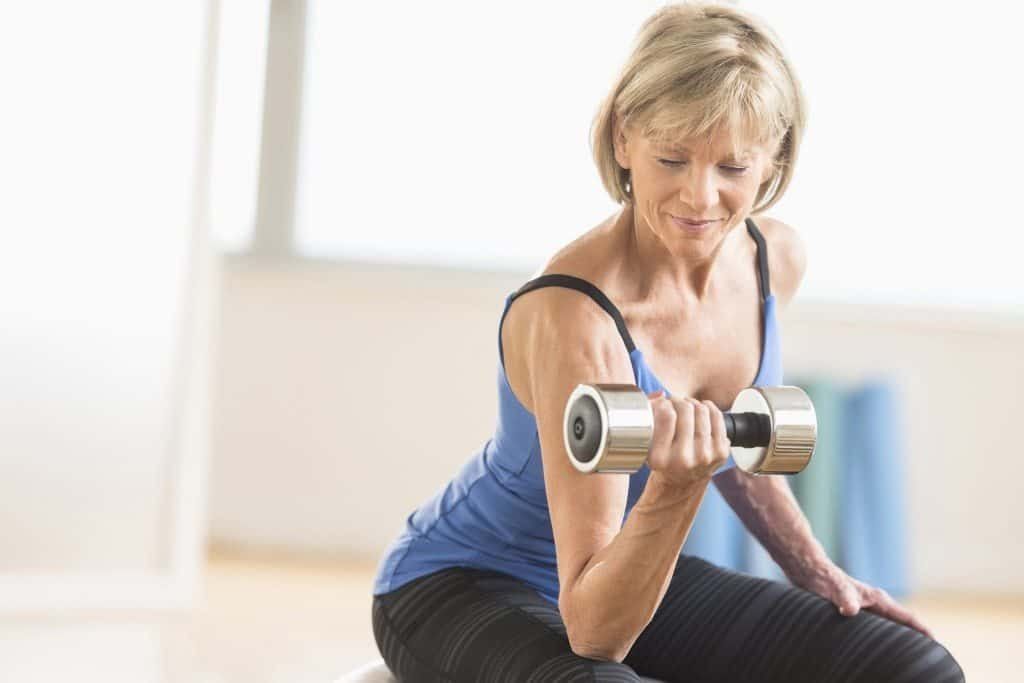 Strength Training Delays
You're never too old for strength training, and now it appears that working out actually can address the changes of aging, at least in muscle cells.
Research shows strength training reverses the aging of human skeletal muscles.
Strength Training Delays Aging
Strength training for beginners. This strength-training program consists of nine exercises and requires two sets of dumbbells (three to five pounds and eight to twelve pounds). It's great for working your legs, abs, back, and shoulders.
Strength training at the gym. Have you got a gym membership? There are innumerable benefits to a  strength-training program. It only takes 30 to 35 minutes to complete, and experts suggest completing this routine two or three times a week. These exercises use a variety of exercise machines and weight loads, from five to seventy pounds. These exercises strengthen your biceps, triceps, abs, and hamstrings.
Strength training tips. Do you already have a strength-training program? You may still need some tips to ensure that you're getting the most out of your exercises. Harvard lists seven more tips for successful, healthy strength training.