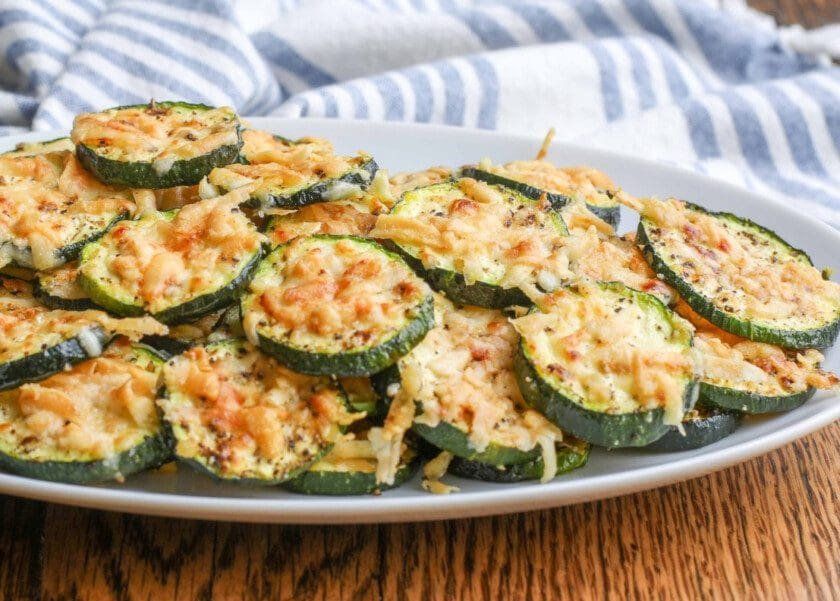 This simple side dish comes together in a flash and you don't need to feel guilty about eating it since zucchini is packed with nutrients and antioxidants. Air fryer zucchini parmesan slices (also referred to as 'crisps' sometimes) pair perfectly with just about any main dish, but especially go great with a backyard barbecue!
Ingredients
2 teaspoons olive oil
1 teaspoon Italian seasoning
¼ teaspoon salt
⅛ teaspoon freshly ground black pepper
1 large zucchini, cut into 1/2-inch slices
¼ cup shredded Parmesan cheese
Directions
Preheat air fryer to 400 degrees F (200 degrees C)
Whisk olive oil, Italian seasoning, salt, and pepper together in a large bowl
Add zucchini rounds and toss to coat
Place zucchini in the basket of the air fryer in one layer and cook for 5 minutes
Flip zucchini over, sprinkle Parmesan cheese over the top, and cook until cheese is melted and starting to brown (about 5 more minutes)
Thanks to All Recipes for this great air fryer recipe!