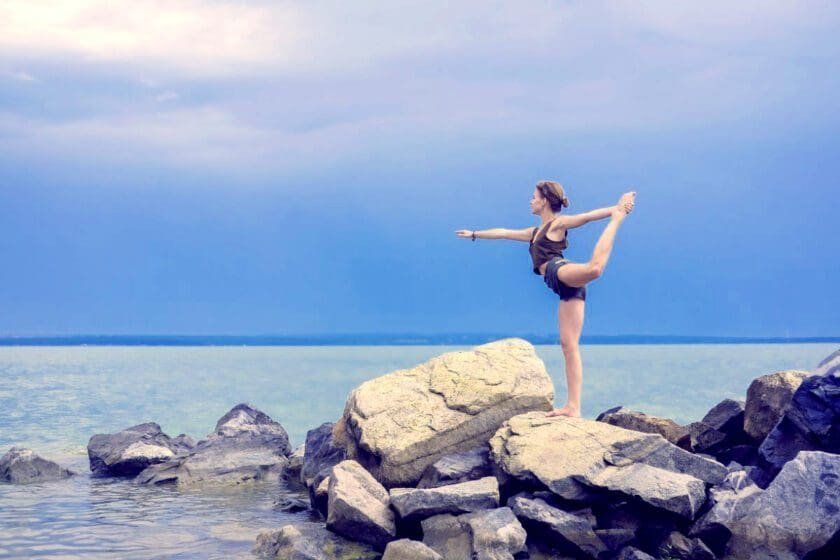 Take Your Yoga Outdoors
Do you need help releasing stress? Ecotherapy and exercise cannot only relieve stress—it can also boost your mental health and decrease levels of depression. Combine Eco-therapy with exercise and get an extra large dose of stress relief when you practice outdoor yoga.
Yoga is a very popular pastime in the United States. Research shows yoga has incredible health benefits—such as easing aches, relieving insomnia, strengthening muscles, and boosting your mood—this comes as no surprise. In fact, many local yoga studios host outside yoga events, and last year, 10,000 people gathered together in New York's Central Park to practice outdoor yoga.
5 Tips To Practice Outdoor Yoga
Have the right gear. Make the most of your exercise routine by having the right gear. Having comfortable clothes for the weather is important. Also, be sure to have sunscreen, bug spray, and water on hands. Lastly, consider getting a thicker yoga mat as leaves, roots, and rocky terrain can make the ground uncomfortable.
Fly solo or in a group. Next, you'll need to decide whether you want to practice on your own or in a group. There are benefits to both options. When you practice by yourself you can better connect with your local environment. If you practice with friends or a yoga group, you'll have guidance and community support. If you decide on a group experience check to see if there are any yoga classes in your local park.
Choose your location carefully. Whether you're in a park, a beach, or your own backyard, choose the location for your mat carefully. Choose a spot that is dry, in the shade, and level. This will help ensure that you practice your moves safely and comfortably.
Calibrate. When practicing yoga outdoors it's important to take special care. Certain positions may be more challenging and even dangerous if the ground isn't perfectly level. So start slow and be extra careful.
Connect with nature. There are health benefits to doing yoga outside.As you carefully practice your yoga poses, take a moment to connect with the environment. Listen to the calming sounds, smell the fresh air, and enjoy the view. When you're finished with your poses, end your exercise routine with meditation. Take off your shoes, let your bare feet enjoy the grass and relax.