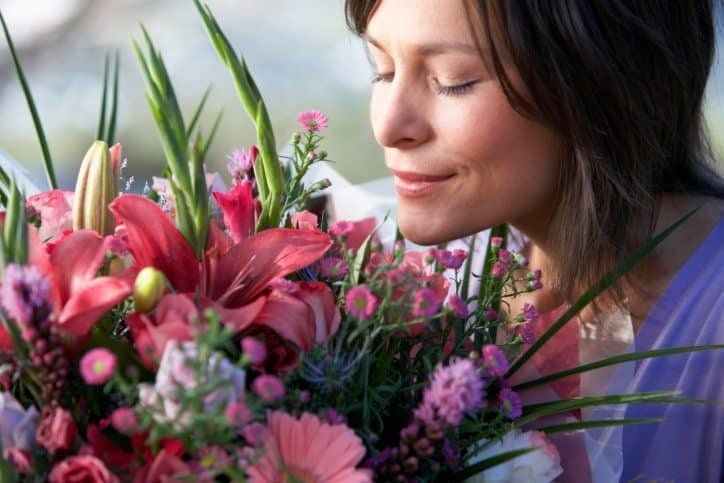 Flowers make a Mindful Gift® for any occasion, but few of us consider the symbolism behind the floral arrangements. To give Mindful bouquets, we must first learn the language of flowers. Here are a few floral symbolic gift ideas for your next bouquet.
The language of flowers, also known as floriography, is a means of communication when flowers and other plants are used to express special meaning. Flower symbolism is found in the ancient writings of Chinese, Egyptian, Greek and Roman civilizations. However, the origins of flowers language can be found in Persian and Turkish culture during the 1600s.
The popularity sparked in 1818 with Charlotte de la Tour's flower dictionary, Le Language des Fleurs. Then the practice spread throughout France, the U.K., and the US during the Victorian era. This language became an essential to expressing personal feelings during a time when social rules restrained most public forms of affection.
Doing research on the symbolism of your bouquet will make your gift special, but be sure to include a little note with the meanings of flowers you've included. Many other flower dictionaries have been published since 1818 and most seem to provide conflicting floral meanings. Your note will make sure that your floral message is clear.
6 Floral Symbolic Gift Ideas
Signs of love
Flowers are most often a great symbol for showing our loved ones that we care. Red roses are classic symbols of love. Orchids are another example. Forget-me-nots symbolize "true love" and baby's breath symbolizes "everlasting love."
Good Luck
Send your well-wishes with flowers like Bells-of-Ireland, which symbolizes "good luck" and white heather, which means, "Wishes will come true." If you'd rather send herbs, consider basil ("best wishes"), lavender ("luck"), or sage ("good health and long life").
Thank you flowers
Show your gratitude with the right bouquet of flowers. Bright bouquets of hydrangeas or sweet peas both represent "thanks." While white bell flowers and Canterbury bells symbolize "gratitude".
Get well soon
If you have a sick friend consider sending them a Mindful bouquet to simply say that you hope they feel better. Marigolds represent "health" and buttercups represent "cheerfulness." Also, consider giving symbolic herb plants like mint ("protection from illness") and thyme ("restful sleep").
Floral apologies
Sometimes flowers can say what we can't. Try using flowers to assist with your apology. Purple hyacinths say, "forgive me," and hazel says, "reconciliation." Or if you rather give a plant consider raspberries, which symbolize "remorse."
Sympathy gifts
If you're looking to send your condolences to someone, flowers are always a good idea. Cypresses and dark crimson roses represent "mourning." Snowdrops and white poppies symbolize "hope" and "consolations." Also, consider adding rosemary to your bouquets, which means "remembrance."