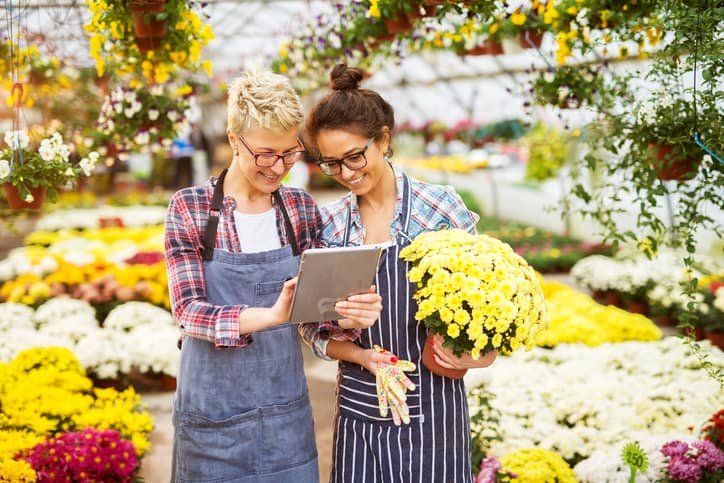 Most mobile gardens allow you to reposition your well-crafted greenery around your garden or home. Planted wheelbarrows and repurposed shopping carts are just a few examples. But, what about a garden that could travel with you as you go to work or run errands?
Gardening offers numerous health benefits. Sunlight is a great source of vitamin D. The fresh air is good for your lungs. Gardening is also great exercise, what with all the digging, planting, weeding, and watering. However, gardening also has powerful advantages for your mental health. Studies show that being around nature can reduce stress and improve your mood. Thus, there's a benefit to taking your garden with you, greening your environment no matter where you are. That's why this new movement of mobile gardens is so impressive.
Listed below are a few examples of mobile gardens and a few ideas for creating one yourself.
Mobile Car Gardens. Turning a car or truck into a mobile garden is more popular than you might think. For instance, there's the Truck Farm, a film and food project that transformed the back of trucks into a mobile car gardens. Their original project cost only $200 to put together. After the Truck Farm was established, they started doing educational tours at schools and colleges in New York. It eventually spread, and they began touring in Connecticut, Rhodes Island, Massachusetts, New Hampshire, and Washington D.C.
Mobile Bus Gardens. Adding greenery to city buses is a great way to bring more nature to city life. Landscape artist, Marc Granen, is the creator of Phyto Kinetic, a company that is striving to do just that. Phyto Kinetic aims to put a green roof on top of city buses as a way to add more nature to cityscapes and to help purify city air. The plants that are used for this project vary from herbs, grasses, and ornamental plants.
Mobile Subway Gardens. A few years ago the Art on Track festival featured a Chicago subway car outfitted with vegetation, transforming it into a mobile subway garden. Everything from the floor to the seats to the windows was covered with plants. The subway car featured carpets of thick grass, potted blossoms, and ivy along the rails and polls.
BONUS: Do-It-Yourself Mobile Gardens. Want to create your own mobile gardens on a smaller scale? There are plenty of simple solutions to consider.
For your bike. If you ride you bike around town, consider these succulent planters from Wearable Planter. These small planters fit snuggly to your bike's handlebars or forks. They come in various geometric shapes and bright colors like sunshine yellow, cobalt blue, and orange.
For your car. If you want to add a little greenery to your, car consider putting a small plant in your cup holder. If you regularly use both cup holders, try a small suction cup vase for succulents that you can secure to your window. It's made of clear plastic, is shaped like a test tube and would be a great addition to your car.
For walkers. If you want to take a little greenery with you as you walk around the city, consider this plant necklace that features living plants, which do not require soil to thrive. For guys, consider a succulent planter lapel pin. These lapel planters come in various colors including white, black, blue, green, red, and yellow.