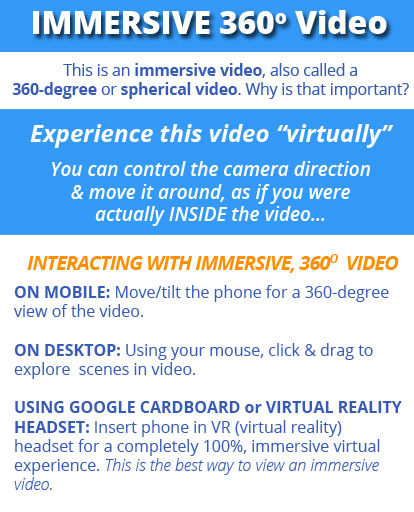 Take a 360° journey under an iceberg with a Crab eater seal and Gentoo penguins in Antarctica. The pristine waters of Antarctica offer divers not only ice and interesting marine life, but also the possibility of interaction with wildlife.
Antarctica is a continent encircled by pack ice and massive tabular icebergs, a beautifully mysterious place enticing explorers, adventurers and dreamers alike. Antarctica remains the last vast wilderness on earth. It is the coldest, windiest, and driest continent and is capped by an ice sheet that can be over 4 km thick. In winter, it is surrounded by vast swathes of sea ice even more extensive in area than the continent itself.
Ice diving requires an extensive amount of additional equipment because of the cold weather and water, and the remote location involved. Diving in Antarctica is not for beginners, it's both technical and challenging. Of course, none of those reqirements carry over to this 'virtual' dive!
Video by BBC Earth