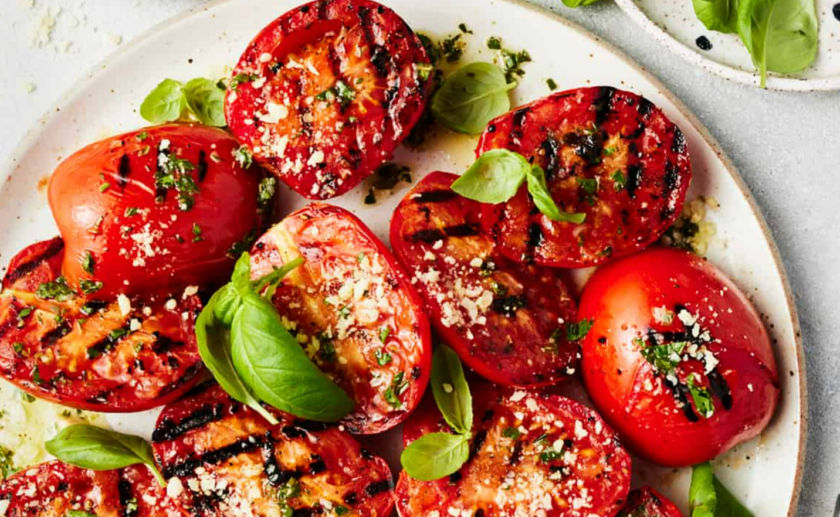 Tomatoes are Yummy and Very Healthy
Fresh tomatoes are readily available in August. Grilled Parmesan Tomatoes are one of our favorite family recipes, and we have it at least once a week during the summer. It is low calorie and tomatoes are very nutritious. The American College of Cardiology reports lycopene, the red pigment in tomatoes, can reduce heart disease risk in middle-aged women by 1/3.
Grilled Parmesan Tomatoes
Ingredients
Tomatoes (each tomato sliced in half)
Balsamic vinegar
Jane's Krazy Mixed Up Seasoning Salt (or just salt and pepper if you don't have Krazy Jane's)
Grated Parmesan Cheese
Directions
Set oven to 300 degrees F or heat grill to medium heat.
Place tomato halves on baking sheet (spray sheet lightly with cooking spray)
Drizzle balsamic vinegar on each tomato half to your taste.
Sprinkle top with Krazy Jane Seasoning salt
Top with Parmesan cheese.
Serve piping hot, tender and juicy. Yum!
photo courtesy of prouditaliancook.com