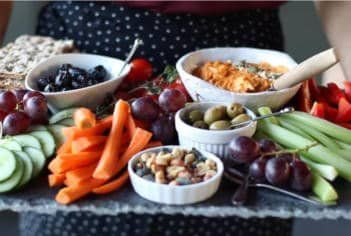 Here are some great healthy eating hacks, nutrition tips plus a printable guide to help you eat better and more mindfully. These will help you improve your meal and snack choices and as a result boost healthy eating and nutrition all-around. Some of the food tips and healthy eating hacks you will learn are how to keep fresh fruit lasting longer and even how to make healthy snacks appeal to children.
Making healthy food choices is much easier if you take some time to plan ahead. To know what groceries you need for your meals, and what snacks are the quickest and tastiest for snack-attacks. This video contains 11 hacks and tips from PickUpLimes to help you make the most nourishing choices.
They have also created a free PDF to help you with your weekly meal planning. This PDF has room to plan your morning, lunch, dinner, and snacks. And it also has space to add notes and list any groceries you might need to grab during the week. You can download it here. Hope the healthy eating hacks help!