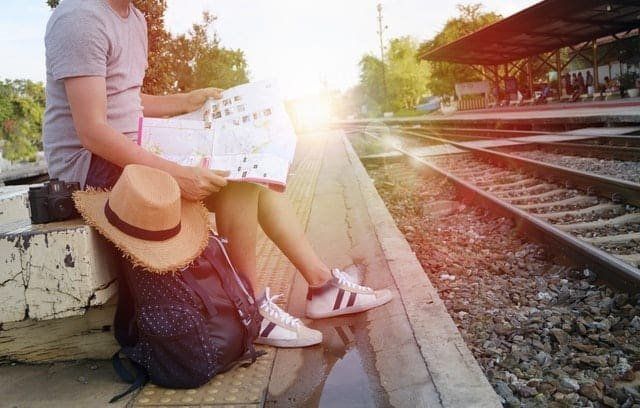 Unpredictable weather, overcrowded airports, and unreliable transportation can all lead to stress and exhaustion, especially during the holidays. Fortunately, there's a way to get through your holiday break with little anxiety. Memorizing stress reduction techniques can help with travel stress.
Listed below are some suggestions that you can try and teach them to others.
Nurture your self. Be prepared for your travels by resting up the day before. Be sure to nurture yourself during your travels. Take along a favorite blanket, music, or DVD for comfort. And don't forget to wear comfortable clothes and shoes.
Food. Most airports have a variety of places to buy food. Make wise food choices to lower stress levels during the flight. Foods with Omega-3's or vitamin B can do just that. Try to avoid eating high fat, greasy foods. It can make you anxious and feel stressed out.
Keep moving. Exercise produces endorphins, hormones that calm the brain and reduces stress. Try to incorporate small exercises in your holiday travels. Walk up and down the concourse or do yoga stretches. It's important that you keep the blood flowing.
Check in. If possible, check in before you get to the airport through the airline website. This will keep you from waiting in line, saving you time and preventing additional stress.
Children. Holiday traveling with children can be a large source of stress for parents. If you are traveling with children, make a list of items they want to take with them, and place them in a backpack. Think of small toys that aren't messy or come in many pieces. Pack books and handheld games. And always pack an extra change of clothes for your children, you never know when there will be accidents.
Surrender. While you travel you are likely to come across some challenges, but remember that reacting to every obstacle will raise your blood pressure and your heart rate. This will also cause stress. Surrender to your holiday travel as a classroom, and learn from every opportunity.
Do you need more travel tips? For more information visit the Stress Institute or the Mindful Living Network.