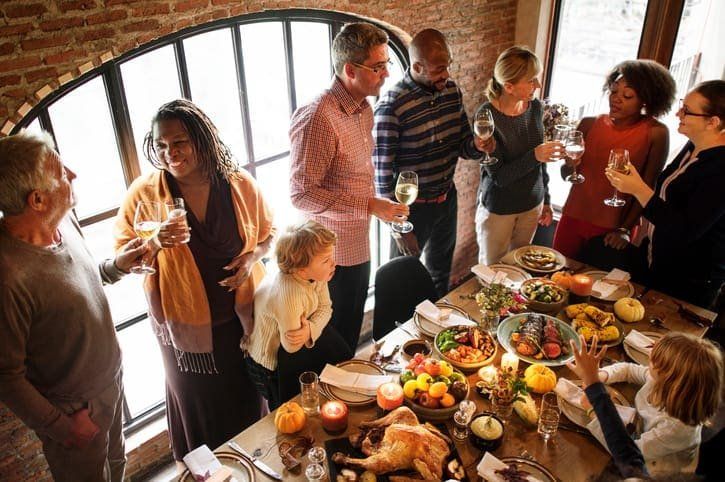 Kick Off the Fall
It's autumn, the season of crisp weather and warm, comfort food. This is the perfect time to reunite with your neighborhood and kick-start a fun fall party.
Our country has been under a lot of strain recently. We could all benefit from some seasonal cheer. A community gathering may be just what people need to help relieve some of the mounting tension, but it may not be so easy.  Fortunately, an autumn party is a great way to greet and learn more about your neighbors, friends and family.
4 Fun Fall Party Ideas
Brainstorm. Before you start making plans for a fall party, start brainstorming. Come up with a few ideas that would best fit your group. For instance, you'll need lots of games if there are plenty of kids in your neighborhood, family or friends. Or if you love a good competition, maybe a cook-off would be best. Poll the guests to get input.
Make it a community effort. Get the word out about your fall party. Send out a note by email, tape it on mailboxes or tape it onto doors. On your note put a date and time of an initial meeting at your home or community center. At this meeting, you can further discuss ideas and plans for a fall party. Don't forget to put your email address or phone number on the note so your neighbors, friends, and family can get back to you.
Sign up. Encourage people to sign up for hosting activities so that everyone can help with the party. People can bring food, drinks, or set up booths for games and activities. For a Halloween party, consider hosting costume contests. You can also have pumpkin carving or painting stations. People can even make their own candy apples or s'mores. You'll also need people to help with set-up, clean up, and chaperoning.
Bring your family, friends, or neighborhood together. Keep everyone up-to-date with the party planning information and consider adding icebreakers and "getting to know you" games to the festivities. This may just help the people forge stronger bonds with each other, which is great for establishing a community and for reducing stress.