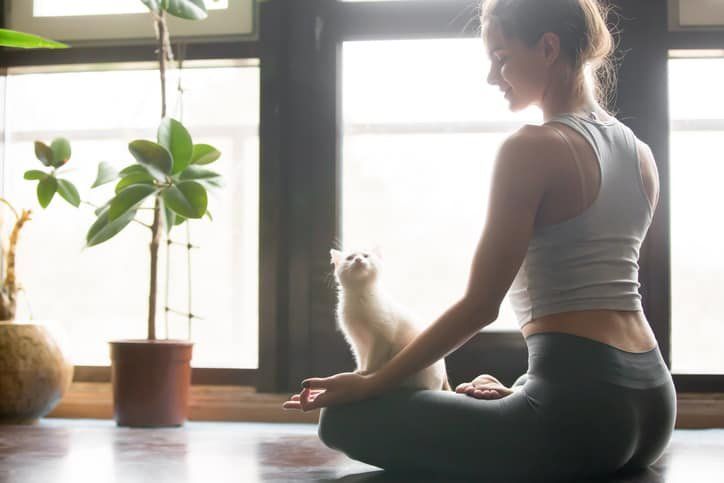 Scheduling some personal "me time" is important for your mental and physical health. Don't have an extra 30 minutes to spare? It's easier to find 30 minutes than you might think. The half hour during your commute, during your lunch break, after dinner, or before bed can be your personal "me time." Making a commitment to claim 30 minutes a day as "me time" can transform your life. Just 30 minutes a day is 3.5 hours a week, about 15 hours a month, and a little over 180 hours a year.
Improve Your Life in 30 Minutes
Find yourself
Your 30 minutes of personal time is a great opportunity for introspection. Try meditating or writing your reflections in a journal. If you need help reflecting, try keeping a gratitude jar. You'll be surprised what you can learn about yourself by writing down what you're grateful for.
Learn something new
Use your 30 minutes to expand your horizons. Try learning a new language, taking a class, or reading a biography of your hero. You'll not only have fun, but you'll also take steps to self-improvement
Snack deliciously and healthy
Use your time to prepare and eat healthy snacks. Make fresh smoothies, fruit kabobs, and homemade granola. If you already have your snack prepared use the time to enjoy your food with no distractions. Eat slowly and relish the taste of your food.
Get focused
With so much to do during the day, there is hardly any time to focus. Use your 30 minutes to energize yourself and concentrate. Create to do lists, prioritize, and plan ahead. This will help the rest of day or the next day for you run smoothly.
Pamper yourself
Treat yourself to something special every day. It doesn't have to be something big; try small delights. A bath with candles, a relaxing nap, or an at home mud facial is a fun way to indulge and pamper yourself.
Get outside
Most of us spend 90 percent of our time indoors. Use your 30-minute break to get moving. Play in the yard with your kids or your dog, go for a walk around the neighborhood or read a book outside.
Make a difference
With 30 minutes you can make a difference, not only in your life but in other lives as well. Use your 30 minutes to reach out to others. Call a friend you haven't spoken to in a long time, write a note to a friend or family member or cuddle with a pet. You'll be surprised by how much better you will feel.