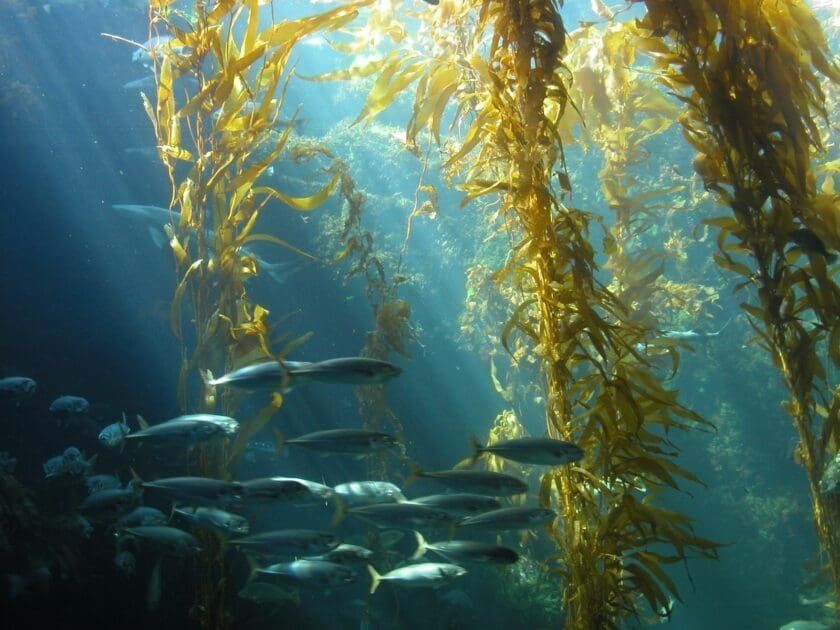 Check out this live underwater view of the kelp forest at Catalina Marine Reserve. Established in 2019, this underwater camera sits below the dock of the Wrigley Marine Science Center. It is located in the Blue Cavern Marine Protected Area at Catalina Island. Its part of a statewide network of Marine Protected Areas (MPAs) safeguards California's rich coastal resources. Catalina is a crown jewel of the state, where beneath the waves lie some of California's richest marine habitats. For example, you will continuously see views of eelgrass and elk kelp beds, interfaces of sandy bottoms and rocky reef kelp forests.
Its deep waters provide homes for hundreds of species of fish, shellfish, marine mammals and seabirds. These pristine waters also provide opportunities for recreational and educational activities such as kayaking, snorkeling and diving. The Marine Protected Area here has been heavily studied and contributed to MPA research since 1989.
To learn more, visit their website here.
Learn More About Explore.org
EXPLORE is the largest live nature cam network on the planet. Their goal is bring nature to you, raw, unscripted, and unedited. Enjoy the natural world as it unfolds in real time in front of our cameras. EXPLORE.org takes you from Kenya, Africa to the riverbanks of Katmai, Alaska and everywhere in between.

Mindful Living Network is proud to feature many of EXPLORE's amazing cams here on our site. You can check out all of EXPLORE's live cams and highlight reels on this section of their website. EXPLORE's mission is to champion the selfless acts of others, create a portal into the soul of humanity and inspire lifelong learning. That sounds pretty good to us! If you'd like, you can learn more about EXPLORE on their website, www.explore.org