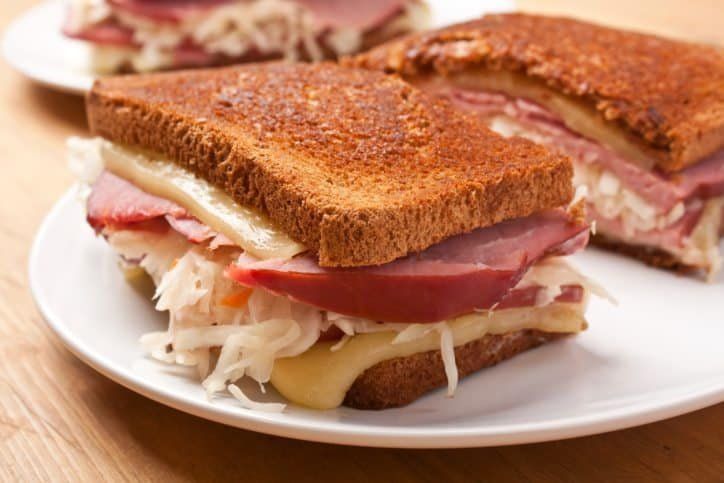 Transform Your Thanksgiving Leftovers
Got leftover holiday tofurky or turkey? Have some yummy creative fun by turning your leftovers into new savory meals your family will love.
Creamy leftover turkey tetrazzini with spinach is a simple, easy and delicious pasta recipe that is comforting, creamy and cheesy. It's a family favorite.
1

 (500 gram) package dry spaghetti

3 tablespoons

 olive oil, divided

1

 lb. white mushrooms, thinly sliced 

1 cup

 onion, finely chopped

1 tablespoon

 garlic, minced

1 teaspoon

 salt

1/2 teaspoon

 ground black pepper

1/4 cup

 all-purpose flour

2

 + 

1/2 cups

 chicken broth

1 tablespoon

 lemon juice, freshly-squeezed

2 cups

 heavy cream

2 cups

 fresh baby spinach (about 

2 ounces

)

1

 lb. shredded cooked turkey (about 

3 cups

)

1

 + 

1/2 cups

 mozzarella cheese, shredded

1 teaspoon

 fresh parsley, finely chopped (for garnish)
INSTRUCTIONS
Preheat oven to 350F.
Bring a large pot of salted water to a boil over medium high heat. Add spaghetti and one tablespoon olive oil. Cook until al dente (fully cooked but still firm), about 10 minutes or according to package directions. Drain the noodles in a colander and rinse under cold water to stop the cooking process and cool down. Set aside in the pot.
Heat remaining 2 tablespoons olive oil in a large saucepan for 2 minutes over medium high heat, until the hot oil sizzles. Add mushrooms and sauté until golden brown, about 4-5 minutes.
Stir in onion and garlic, and sauté until fragrant, about 2 minutes. Add salt, pepper and flour. Stir well to combine, about 1 minute.
Pour in chicken broth and lemon juice and whisk until the sauce is smooth and uniform. The sauce might be a little bit clumpy in the beginning.
Whisk in heavy cream and bring the sauce to a simmer over medium heat. Let it simmer and stir occasionally until thickened, about 5-10 minutes. The sauce should be similar to in consistency to gravy and thick enough to coat the back of a spoon. Remove from heat and stir in spinach until wilted, about 1 minute.
Add in cooked spaghetti and shredded turkey. Toss well until fully combined and coated.
Transfer the mixture into a 9×13 casserole pan and evenly top with mozzarella cheese.
Lightly grease a large piece of aluminum foil and cover the pan. Greasing the foil prevents the melted cheese from sticking to the foil while baking.
Bake the tetrazzini covered for 25 minutes.  Then, remove the foil and bake uncovered for another 15 minutes or until the melted cheese turns golden brown and bubbly. Optionally, turn on broiler on high and broil for 3-4 minutes to brown the cheesy crust and get it crispy.
Let the tetrazzini rest for 10 minutes before serving. This is to ensure the cream sauce sets a bit and is not too runny.
Leftover turkey potato chowder is a creamy, savory, and delicious soup that is loaded with holiday leftovers. Quick and easy, ready in under 30 minutes.
INGREDIENTS
2 tablespoonsbutter
½ small onion, diced
1 clovegarlic, minced
2 tablespoons all-purpose flour
3 cups chicken stock
1 teaspoon Italian seasoning
3 cups leftover mashed potatoes
2-3 cups cooked turkey, shredded or cubed
1 cup half and half cream
1/2 cup corn, frozen
salt and pepper(to taste)
cheddar cheese,shredded (optional, for topping)
INSTRUCTIONS
In a large stockpotor 5 quart Dutch oven, melt butter over medium-high heat, until it starts to bubble, about 1 minute. Add onion and garlic and sauté until soft and tender and starting to brown, about 3-4 minutes.
Add flour and mix well until evenly combined with the onion mixture and continue to cook for another minute. Pour in stock and Italian seasoning and mix well. Bring the mixture to a simmer, about 3-4 minutes.
Add in mashed potatoes, and stir until all the potatoes have broken up. Let the soup simmer over medium heat for 8-10 minutes until thickened, stirring occasionally.
Add turkey and half and half cream. Cook until heated through, about 3-5 minutes. Stir in corn and season with salt and pepper to taste.
Ladle into bowls and top with shredded cheddar cheese and green onions, if desired.
Grilled Tofurky Reuben Sandwiches
Makes 2 Sandwiches
INGREDIENTS
1 cup sauerkraut, drained
4 slices of marble rye bread
10 ounces of Tofurky or Turkey
4 slices of Swiss cheese
2 teaspoons of butter
4 tablespoons of Thousand Island dressing
DIRECTIONS
Put sauerkraut and Tofurky (or turkey) separately in dishes and warm in microwave so they are not cold.
Spread the Thousand Island dressing on the 4 slices of bread.
Put the sauerkraut, Tofurky or turkey, Swiss cheese slices on 2 slices of bread and put the other 2 slices of bread on top to make the sandwich.
Spread the butter on the outside of the sandwich and grill until nice and golden brown.
Serving Options:
Serve with your favorite pickle, a few veggie chips and a delicious glass of iced tea.
Or utilize other Thanksgiving leftovers as side dishes for your sandwich. Consider making mashed potato and leek soup with leeks, fennel, and leftover mashed potatoes. Or consider making a salad with cranberry dressing made from balsamic vinegar, canola oil, Dijon mustard, garlic, and leftover cranberry sauce.