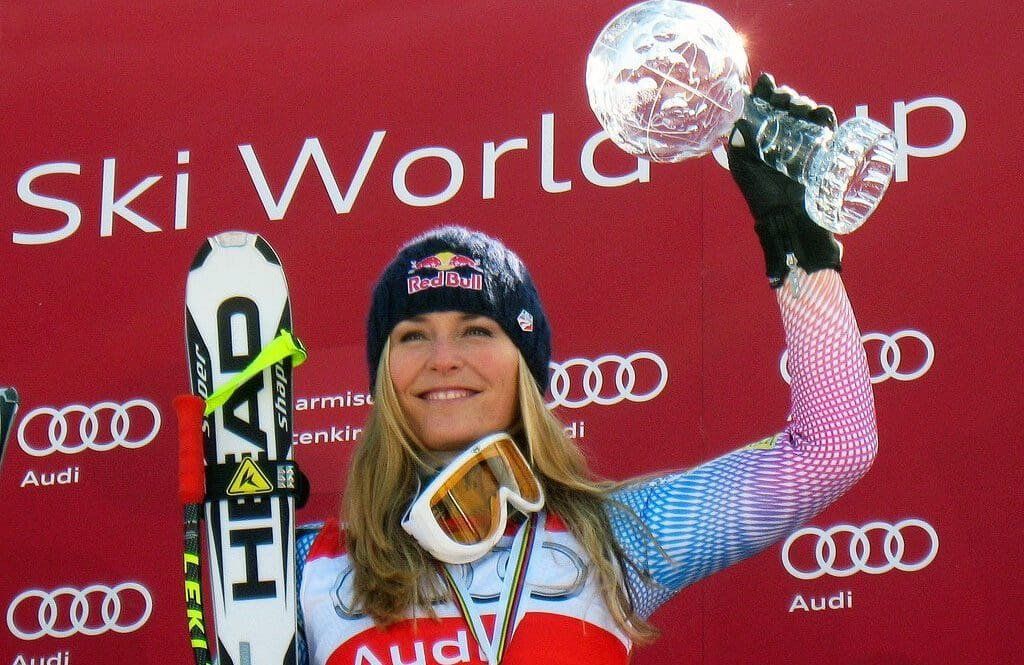 February 9th marks the beginning of the 2018 Winter Olympics, hosted in PyeongChang. Some of our finest athletes will be competing in South Korea, including Lindsey Vonn, known as the "Speed Queen." She missed the Olympics four years ago due to injuries, but she is now ready to win and inspire others during the 23rd Olympic Winter Games.
The Return of the Speed Queen
Lindsey Vonn has earned her "Speed Queen" title. She is the most successful World Cup women's skier of all time with over 70 victories and four overall titles. There's no doubt that Vonn has had amazing success, but 2013 was an especially tough year for her.
In February 2013, Vonn had a serious crash, which resulted in an injury to her right knee. The injury kept her from competing in the 2014 Sochi Games, which was devastating. Until the Sochi Games, the Minnesota native had competed in every Winter Olympics since 2002. And despite her many victories in other competitions, including the World Cup, Vonn had only won two Olympic medals. She had been looking forward to competing. At the time, Lindsey Vonn wrote in a Facebook post:
"I am devastated to announce that I will not be able to compete in Sochi. I did everything I possibly could to somehow get strong enough to overcome having no ACL, but the reality has sunk in that my knee is just too unstable to compete at this level."
Despite this setback and a 2016 injury in which she broke her arm, Vonn never gave up. This perseverance is what makes her a Mindful Hero. In a Reuters interview, Vonn says, "I'm 33, I've been injured quite a few times, but my passion for the sport has never changed. Since I started skiing and started racing when I was eight years old, I've loved what I do, and I don't want to stop doing it."
Now Vonn is set to make history. She could become the oldest woman to claim an Olympic Alpine medal.
Watch the Opening Ceremonies
This year, don't forget to tune in to see Vonn and the rest of the American Winter Olympic team compete. The opening ceremonies will be streaming today on NBC at 6 a.m. ET (due to the time difference). If you miss it, no worries—NBC will be airing it on television at 8pm. And remember to watch Vonn compete in the Alpine Skiing category on February 11th at 8:15pm and 11:45pm ET.
Bonus. Want to learn more about our past Olympians? Check out our spotlight on 2016 Olympic heroes, including Ibtihaj Muhammad, the first female Muslim-American athlete to earn a medal in the Olympics, and Ashleigh Johnson, a medal winner who was the first and only African-American woman to compete in an Olympic water polo team. You can find more information here.
Main photo credit: U.S. Ski Team (Doug Haney) / Flickr