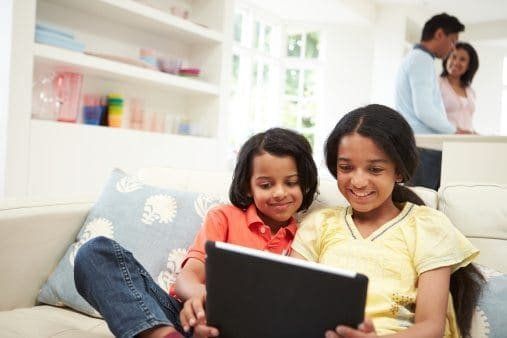 Plan For the Best Mother's Day Gift
Over 85 million American moms are looking forward to Mother's Day. But finding the perfect gift for your mom can be a challenge. Fortunately, there are smartphone and tablet apps you can use to plan the perfect Mother's Day.
What do moms really want for Mother's Day? CreditDonkey conducted a survey of over 100 moms to find out. They reported that 36 percent look forward to homemade gifts, 35 percent would like dinner, 32 percent expect greeting cards, and 23 percent are hoping for flowers.
These Super Mother's Day Apps Will Help You Find the Best  Gifts
Getting Cards
To send a professional printed greeting card of your own design consider the Touchnote app. Once you've submitted your design it will be printed and sent on your behalf. For environmentally conscious mothers consider the Build-a-Card: Mothers Edition app. You can use your own pictures to create your e-card and send it through email, Twitter or Facebook accounts.
Flowers
Forget to order flowers? There's an app for that. The 1800flowers Mobile app allows you to order flowers with same-day delivery directly from your phone. Is your mother allergic to flowers? Consider virtual flowers instead. The Flowerly app and Flowerly Mother's Day app allows you to create and send virtual flowers via email or Facebook.
Gifts
Tired of giving the usual Mother's Day gifts? Consider giving your mom a unique present through Etsy. With the app you can search for all kinds of handcrafted, personalized gifts from your phone. Want to make your present, but lacking creative inspiration? Consider the Pinterest and Craftgawker apps. These apps will give you a ton of craft ideas.
Breakfast, Lunch or Dinner
Whether you plan on having a Mother's Day brunch, lunch, dinner, or all three there are two apps that can help. Real Simple's No Time To Cook app can help you cook the perfect meal (or meals) for your mom.
Dessert
After a great day of celebrating your mom, desserts are literally the icing on the cake. For great homemade treats try the 30 Most Popular Cookie Recipes Ever at Martha Stewart's Cookies for delicious recipes.
Bonus: Scrapbook Apps
Most moms treasure pictures of their families. Consider using apps to create a scrapbook. If you have an iPad, consider the ScrapPad app and the specialty app, ScrapPad – Mothers Day Photo Journal. You can make collages and even have the photo books printed professionally. For android or Windows devices, consider the Pic Collage app. You can make colorful collages from old pictures or use your device's photo gallery.