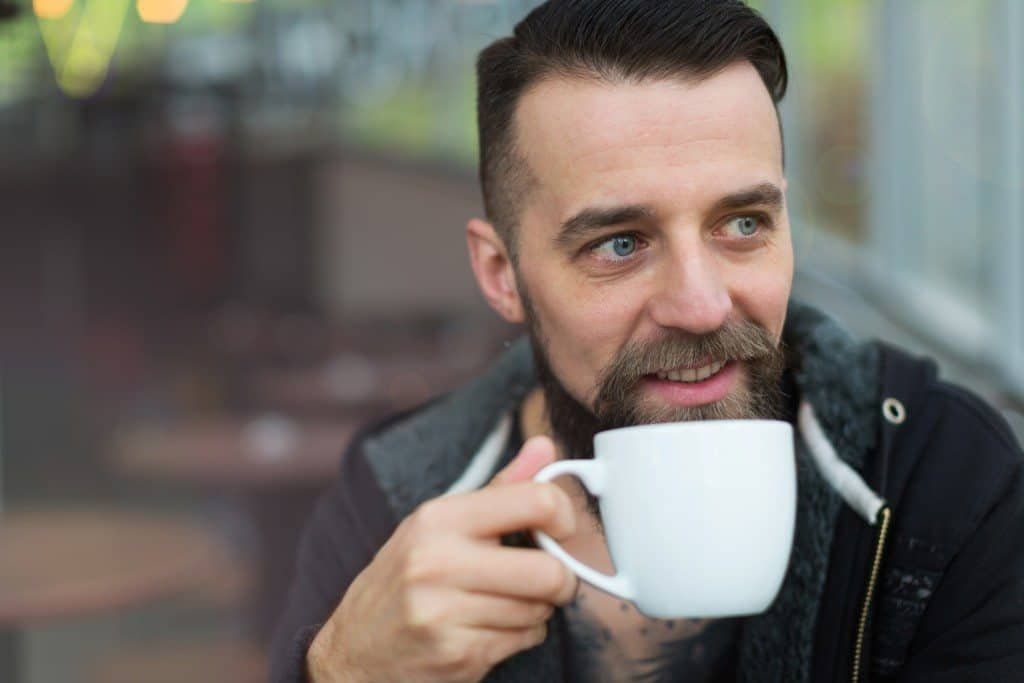 Did you know that November is Men's Health Awareness Month? In an effort to raise awareness, particularly in prostate and testicular cancer initiatives, Movember is a global movement to increase cancer awareness. Men, around the world, pledge to be clean-shaven except for a mustache.
What is Movember?
Movember began in 2004 with a group of men in Melbourne, Australia known as the "Mo Bros," (which is short for Mustache Brothers). In just a few years, the movement has grown into the Movember Foundation, which has raised over $500 million and funded over 800 programs in 21 countries. According to the foundation, four million mustaches have been grown to bring awareness to men's health issues.
Frankly, this is a little too much for me, but I can definitely raise a cup of coffee to this month! Don't you just love the smell– coupled with the rich, warm taste of coffee– especially during these cool, fall days? Both regular and decaffeinated coffee soothes the soul and also has incredible health benefits that are particularly relevant to Movember.
According to a research from Harvard School of Public Health, males who drank the most coffee had the least risk for prostate cancer. This was a 12-year study for almost 50,000 participants. Men who drink more than six cups daily had a 60 percent chance less of developing prostate cancer and 20 percent less risk of developing other forms of the disease.
The Health Benefits of Coffee
Interested in learning more about the health benefits of coffee? For No Shave November, here are a few other coffee facts listed below.
Protect your colon. Coffee also reduces your risk of colon cancer. People who drank four or more cups of coffee a day were 15 percent less likely to develop colon cancer over ten years than nondrinkers.
Live a long life. Coffee can also increase your life expectancy. Research shows women who drank at least two cups of coffee a day were 15 percent less likely to die over a 14 year period than nondrinkers, men were ten percent less.
Help your heart. Drinking two to four cups of coffee a day can help your heart health. Studies have found that coffee reduces your risk of heart failure by ten percent.