Are looking to start a new career in a whole new field? The right preparation can make all the difference. You can read up on the latest industry news, but that isn't the only way. Getting out in the world, meeting new people, and trying new opportunities can help ensure that your new endeavor is a successful one.
Three out-of-the-box ideas that can help you prepare for a new career.
Informational interviews

Knowledge is power and the more knowledge you have about your new job field, the more successful you will be in your new career. This is why informational interviews are so important.

Know where to look. You can find people to contact for your informational interviews through websites such as LinkedIn. Or you can try the directory of a professional organization in your industry.
Know what to ask. If you find someone who agrees to an interview make sure you have prepared questions. Ask about their jobs and their career path. They may give you information or tips that you can use to beef up your resume or ace your next interview.


Job shadowing

Want to go beyond informational interviews? Try job shadowing. With this method, instead of a quick phone call, you can follow your designated person for a day or maybe a week and see what they do on a daily basis.

Take the leap. While common with high school and college students, it's still an option for adults, especially if you are entering a new career.
Use this opportunity well. Job shadowing can give you further insight than an interview would. And the information you get will be invaluable for your job search. For instance, you may pick up on industry jargon that you can use in your cover letter or you may find out about a whole new position that you'll want to apply for.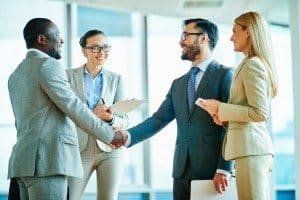 Industry seminars

Some professional organizations host seminars and conferences around the country. Consider becoming a member and joining in. You can learn the about the latest industry information and make some important contacts that may come in handy later on. At conferences, you may even get the scoop on job openings that have yet to be posted online.