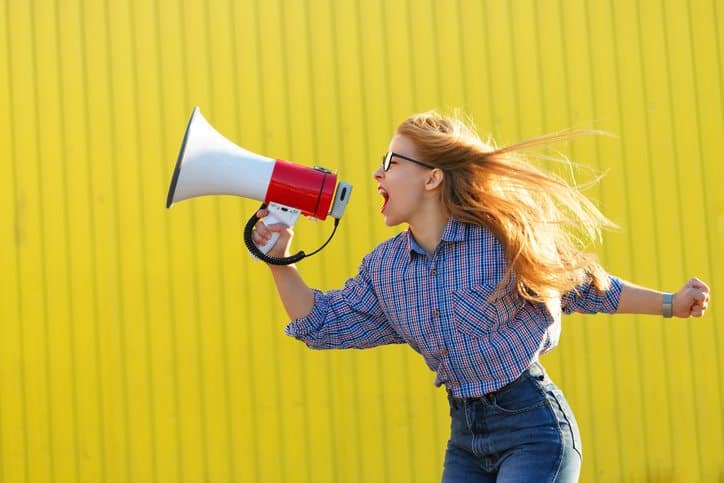 It's International Women's Day, a time in which both men and women assess and push for women's rights and equality. Festivals, talks, marches, and other events will be held all over the world for #womensday.
Last year, International Women's Day was part of an important reckoning. From the Women's March on Washington to the #MeToo movement, more and more women have used these moments to demand justice and equality. The movement for change has gained momentum, but we can't let it stop in 2018—we must continue marching forward. Last year, we were #BeBoldForChange. This year we must #PressforProgress.
Listed below are a few events that are being held in honor of International Women's Day. You can also click here to find local events in your own community.
International Women's Day: Local Government Future Leaders
(London, United Kingdom)
On March 8, 2018, New Local Government Network will be hosting a mentoring event for women in local government. The purpose of the event is to inspire women at the earlier stages of their career with insightful conversations on leadership, progression, and effective management. It's also a great opportunity for networking. You can find more information here.
International Women's Day Festival Week
(Hornsby, Australia)
Since March 2nd, women across Hornsby have been gathering for the International Women's Day festival. Over the past week, there have been menopause workshops, mother-daughter bonding nights, and Pilates classes. Though the festival ends on the 9th, there are still events that you can participate in, including breakfast meetings and a fundraising barbecue. You can find more information on the International Women's Day Festival website.
6th Annual International Women's Day Tea
(Detroit, Michigan)
On March 12th, Super Woman Productions and Publishing will be hosting an International Women's Day celebration. There will be tea, sushi, and networking opportunities for attendees. There will also be a special ceremony honoring four exceptional women. Further details are listed on their Eventbrite posting.
Women Who Do: Inspiring the Next Generation of Boss Ladies
(New York, New York)
On March 8th, a mentoring panel for young women will be held at the woman-owned Williamsburg Hotel. The panel will include female founders and senior officers of local companies. There will also be snacks, drinks, and DIY activities. One hundred percent of the profits go to Catalyst, the nonprofit that promotes inclusivity in workplaces for women. Check out the information page for more details. 
No matter how you decide to celebrate, don't forget to spread the word about #womensday and #PressforProgress!