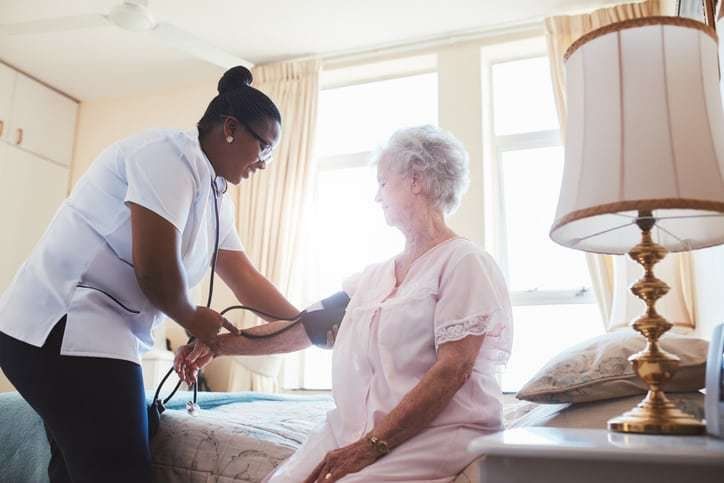 A wrinkle on your skin or a wrinkle on your heart, it's the same process. As your arteries age, they wrinkle.
"High blood pressure is the leading cause of your arteries getting old," says Dr. Michael Roizen, Institute Chair of the Wellness Institute at the Cleveland Clinic. Dr. Roizen is the author of the best-selling RealAge book series and co-author of You, The Owner's Manual and You: On a Diet. In these works, Dr. Roizen tells us there are some nutrients that are key to keeping blood pressure under control, including potassium, magnesium, and vitamin C. These nutrients are found abundantly in fruit and vegetables.
High blood pressure takes a toll on your heart, your kidneys, your brain, and even your skin and your love life. Anything above 140/90 mmHg is considered high blood pressure. The normal range is below 120/80 mmHg. Unfortunately, most Americans have blood pressure that is higher than this. In fact, according to the Centers for Disease Control and Prevention, 31 percent of American adults have blood range higher than 120/80 mmHg. That's why it is important to protect yourself from high blood pressure.
How to Lower Blood Pressure Naturally
A diet rich in colorful fruit and vegetables may be your best protection against hypertension. Listed below are a few Mindful suggestions.
Foods for Hypertension
Vitamin C rich foods. If you need more vitamin C, eat yellow or red bell peppers, kale, kiwi, broccoli, strawberries, oranges, peas, raspberries, and peaches.
Magnesium-rich foods. If you need more magnesium in your diet, eat more spinach, cashews, almonds, salmon, tuna, black beans, avocado, yogurt, and whole grains.
Potassium-rich foods. To add more potassium to your daily meals, you'll need lots of different meat (like fish and poultry), white beans, acorn squash, white mushrooms, bananas, tomatoes, and potatoes.
Antioxidants. Protect your heart and the rest of your body by eating foods rich in antioxidants, like grapes (blue, purple, and red), berries (blue and red), walnuts, sweet potatoes, carrots, and dark chocolate.
Bonus. Want to protect your heart and reduce your stress at the same time? All you need are certain nutritious and delicious foods. To learn more, check out this Mindful article: Stress-Busting Foods.