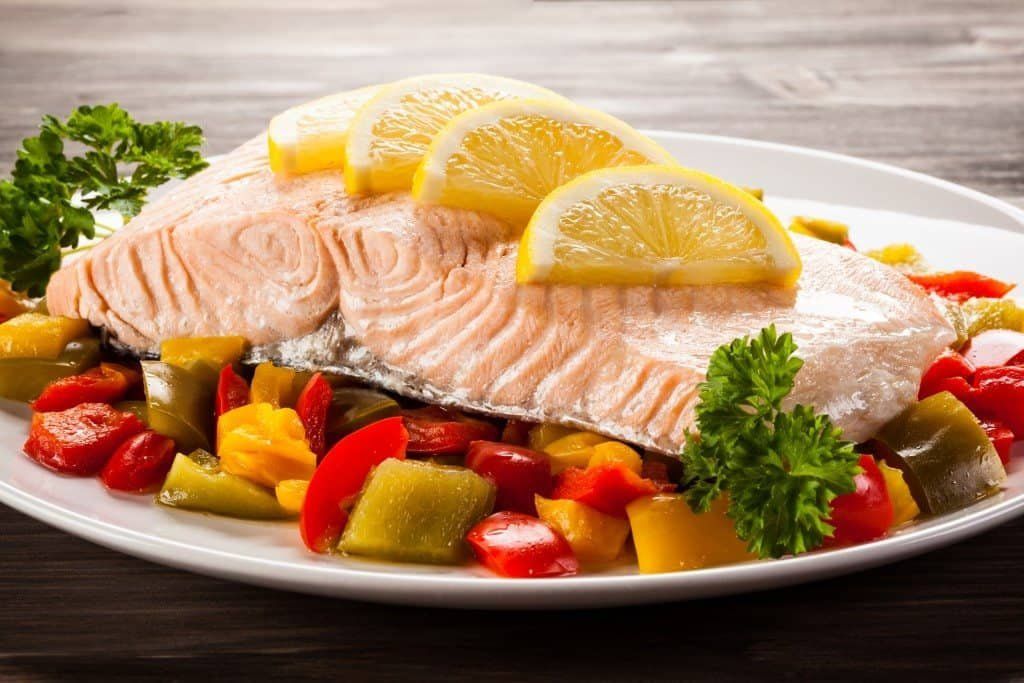 Sesame Ginger Salmon Marinade
This mouth-watering recipe is a delicious, light, and nutritious summer delight! The salmon gives you the valued Omega 3s for your brain and heart health. These veggies give you the antioxidants and vitamins for a healthy mind and body.
Ingredients:
¼ cup olive oil
2 tablespoons soy sauce
2 tablespoons rice vinegar
2 tablespoons sesame oil
2 tablespoons brown sugar
2 cloves garlic, pressed
1 tablespoon grated fresh ginger
1 tablespoon sesame seeds
4 green onions, thinly sliced
2 large salmon fillets
Directions:
In a medium bowl, whisk together olive oil, soy sauce, rice vinegar, sesame oil, brown sugar, garlic, ginger, sesame seeds, and green onions. In a gallon size Ziploc bag or large bowl, combine ginger marinade and salmon filets; marinate for at least 30 minutes to overnight, turning the bag occasionally. You can bake or grill your salmon to taste.
Summer Veggie Balsamic Marinade
This recipe is a great way to use your summer veggies you might have bought at the Farmers Market this week.
Ingredients:
⅓ cup olive oil
3 tablespoons balsamic vinegar
2 large cloves garlic, minced
½ teaspoon dried parsley
1 tsp original Tabasco
½ teaspoon salt
¼ teaspoon pepper
cut 2 bell peppers into ½ inch cubes (any color you choose)
2 yellow squash, cut into ½ inch cubes
2 onions thick sliced
Directions:
Preheat the oven to 425 degrees Fahrenheit. In a medium bowl, whisk together the olive oil, balsamic vinegar, garlic, thyme, parsley, Tabasco, salt, and pepper and set aside. Place the veggies into the marinade and mix to combine. Bake for 30 to 35 minutes until the vegetables are tender and then remove from the oven. You may also want to put these on your grill for extra flavor. Serve as a side dish or over jasmine rice.