'See the Sunset' and enjoy the amazingly calm and visually stunning view of St Croix live from the Virgin Islands, compliments of The Fred Hotel. Watch the calm, relaxing view to sea, cruise ship pier and historic Frederiksted waterfront.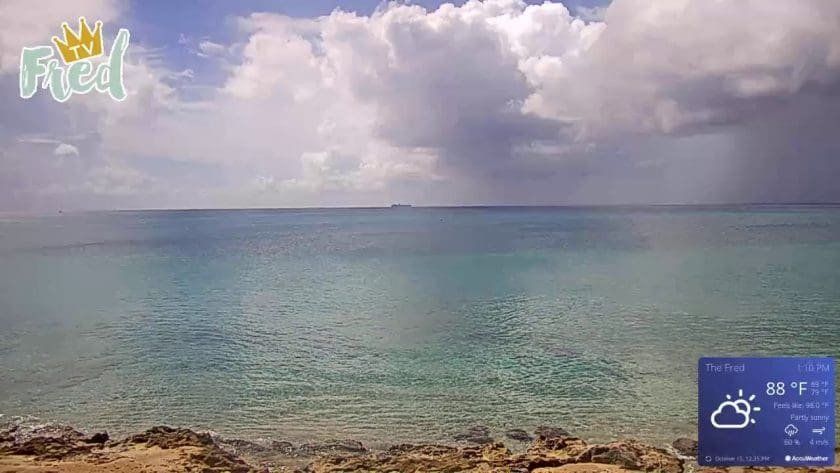 Located on the western end of St. Croix, the "Freedom City" of Frederiksted is a sleepy port town with less than 1,000 permanent residents. Frederiksted is often referred to as "Freedom City" by locals. This nickname has to do with the fact that the town was the site of the emancipation of slaves in the then-Danish West Indies.
On July 3, 1848, freed slave and skilled craftsman Moses Gottlieb, who also was known as "General Buddhoe," led the uprising, organized slaves on St. Croix's West End plantations, and marched on the town of Frederiksted. The emancipation of slaves was proclaimed on July 3, 1848, at Fort Frederik on the waterfront at the northern edge of Frederiksted by Governor-General Peter von Scholten.
See the Sunset
'See the Sunset' is the name of our live cam/live video stream section that features amazingly beautiful sunsets from around the world. Check them all out on the 'See the Sunset' page in our Meditation Room section.