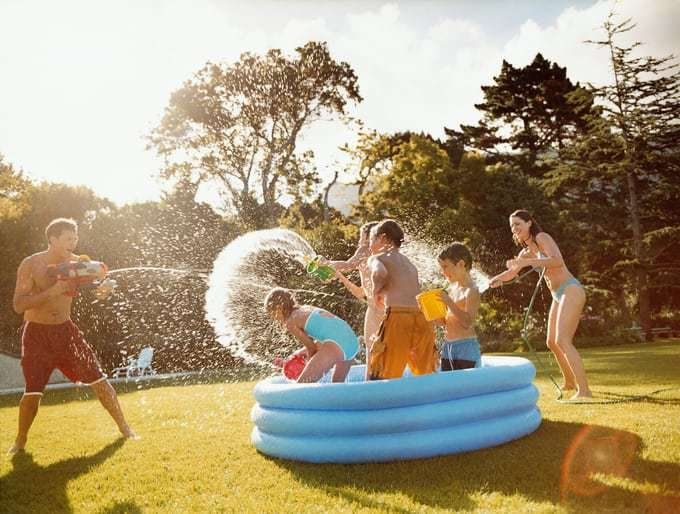 Summer Heat Takes a Toll on Your Mind
Research shows summer heat plays havoc on your emotional health just as it does your physical health. Anyone living with a mental illness is increasingly affected by summer heat. It can take a toll on your mental health if you take anti-depressants or other psychiatric medications because they can interfere with your body's ability to regulate the temperature of your body.
Your Emotions Rise With the Summer Heat
Most of us experience our emotions becoming raw during the summer heat. Researchers found that the higher the summer temperatures rise the more we engage in risky behaviors, our tempers flare, and we become more volatile.
Don't be a Victim of Summer Heat
Your attitude can help change your experience of summer heat. Our summers will continue to get hotter with global warming so it's time to get creative on how we are going to handle the heat. Change your attitude from being a victim of this summer heat to become a "cool creative." Begin to gather people and share your information to discover tips on what you can do in your own life, your family's, and in your community to cool down in the summer heat.
Creative Cooling Tips For Summer Heat
Discover local watering holes.

Whether it is a swimming pool, lake, creek, river, ocean or water park discover a nearby destination to immerse yourself in the Divine power of cool water all over your hot body. There is nothing like floating, swimming or basting in cool water in the summer heat.

Keep your fans running.

Flowing air around your body is refreshing and makes you feel alive. The humming sound of a fan is a peaceful cadence that calms and cools the mind and body. A fan also helps lower your power bill.

Visit a local museum.

It is a great way for you and your family to learn more about art in a very cool place.

Play with water toys.

Buy some water guns and a small child's pool for your backyard. If you don't' have children just play with the dogs. There are tons of fun water guns available. I have many water guns and slide around in my little blue pool with my dogs.

Go to the mall.

Go to a nice shopping mall and get a cold ice tea of coffee and people watch. This is a fun thing to do alone or with others.

Local attractions.

Go to a local online current event calendar site and discover what is going on in your community this summer. There are all kinds of events around you that you don't know about.

Local coffee shop

. Take a book to your local coffee shop, buy your favorite cool beverage and savor both in a nice, cool atmosphere.

Bookstore.

Head to your favorite bookstore. Peruse the books, magazines, and gifts in a mindful, slow pace absorbing the cool air while being surrounded by great thinkers.

Documentaries and movies. Make a list of all the documentaries and movies you have wanted to see. Watch them at home or get out to a theater. Get some popcorn and a cool beverage and enjoy yourself.
Cool learning. What classes have you always wanted to take? What language have you wanted to learn? This is a great opportunity to stay in the cool and grow your brain to learn something new and fun.