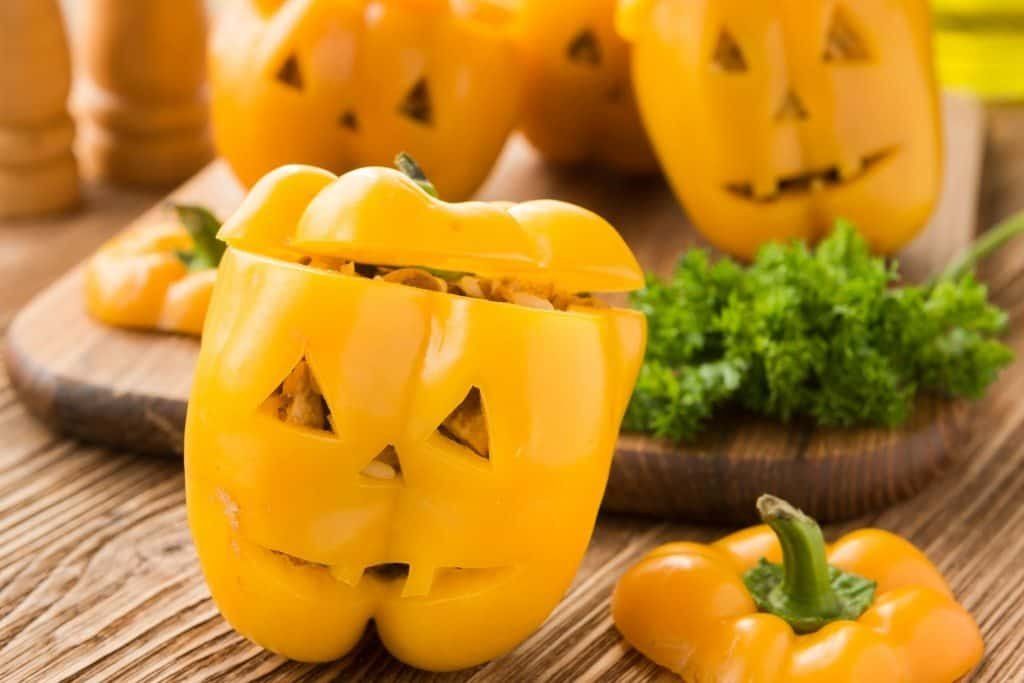 Halloween is usually all about the sweets—candy, chocolate, candy corn—but it doesn't have to be. Throughout October, you and your kids can make Halloween-themed dinners such as stuffed orange bell peppers made to look like Jack-o-lanterns. It's a fun way to entice your kids to eat more vegetables.
The star of this dish is, of course, the orange bell pepper. The bell peppers are full of vitamin C, and they also have vitamin B6 and vitamin A. These vitamins can help strengthen your bones and maintain good eye and skin health. They are also known for reducing the risk of heart disease, arthritis and certain types of cancer. In short, these peppers will make a great addition to your Halloween-themed dinners.
Celebrate this spooky time of year with the tasty recipe listed below.
Jack-o-Lantern Stuffed Bell Peppers
(Adapted from a Delish recipe)
Ingredients
4 orange bell peppers
Extra-virgin olive oil
Kosher salt
Freshly ground black pepper
1 onion, finely chopped
2 garlic cloves, minced
4 ounces of mushrooms, chopped
2 teaspoons of chili powder
1 lb. of veggie meatless crumbles
1 cup of cooked white rice
1 cup of chicken stock or vegetable stock, divided
1 (15-ounce) can of fire-roasted tomatoes
1 cup of shredded Monterey Jack, divided 
Directions
Preheat the oven to 350ºF.
Cut off and reserve the top of each pepper. Remove and discard the cores and seeds. Carve a Jack-o-Lantern face into each pepper with a sharp knife. Season the inside of each pepper with olive oil, salt, and pepper.
Place the peppers upright in a large baking dish.
In a nonstick skillet, sauté onions with olive oil and garlic. Add veggie "meatless" crumbles and mushrooms to the skillet and cook the mixture for a few more minutes.
Season the skillet mixture with salt and pepper and chili powder.
Add the fire-roasted tomatoes, 1/2 cup of chicken stock or vegetable stock, cooked rice, and 3/4 cup of the cheese to the mixture.
Add an even amount of the mixture to the hollowed out peppers. Top with cheese and the bell pepper tops. Cover the baking pan with foil and bake until the peppers are tender (30 minutes or so).
Bonus. Would you like something sweet for dessert? Try this recipe for Moist Pumpkin Cookies.