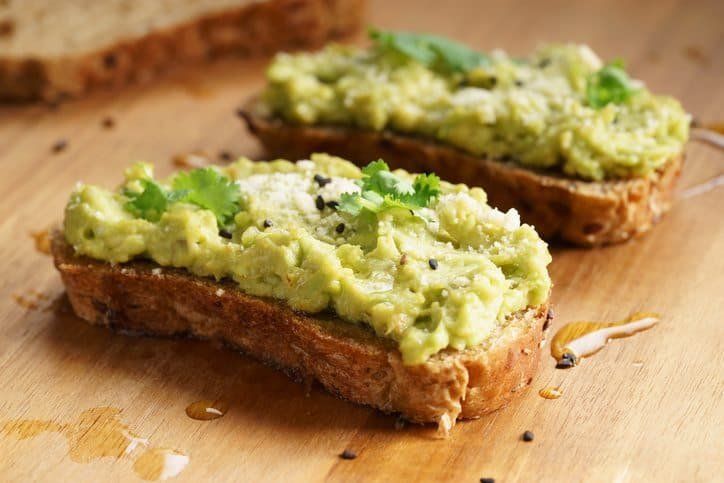 It's the Season to Celebrate Eggs
Eggs are a symbol of life and over the centuries they have become synonymous with Easter. Chocolate eggs and egg hunts are common Easter traditions. This month we are featuring an egg salad recipe with a fresh spring look and a surprise ingredient: avocados.
In the past, people have been concerned about egg salad due to the connection between eggs and cholesterol. But eggs yolks are a good source of vitamin D and health experts now suggest that we eat at least one egg per day. Mayonnaise, another typical egg salad ingredient, is also cause for concern. It's typically made with egg yolks, lemon juice, vinegar, and oil, so in addition to a creamy texture and tangy flavor, it also adds further cholesterol to your egg salad mixture, as well as fat and calories. If you want a healthier option for your egg salad, consider substituting your mayonnaise for avocado.
While avocados do contain fat, they are rich in monounsaturated fats that help keep your heart healthy. They also have healthy nutrients that mayonnaise does not such as fiber, folate, vitamin C, and potassium. The fiber in avocados can contribute to weight loss and the potassium can help lower high blood pressure. In short, avocados are a great substitute. For delicious avocado egg salad, check out the yummy recipe listed below.
Mayo-Free Avocado Egg Salad
(recipe from Jen Nikolaus at Yummy Healthy Easy)
Ingredients
1 large, ripe California Avocado
4 hard boiled eggs, peeled and diced
2 green onions, diced small
1 1/2 Tbsp. fat-free Greek yogurt
1/2 tsp. fresh lime juice
1/8 tsp. garlic salt, or more to taste
1/8 tsp. kosher salt, or more to taste
Fresh cracked pepper, to taste
Directions
Cut avocado into small chunks and place in a bowl. Using a fork, mash avocado. Add lime juice, green onion, garlic salt, kosher salt and pepper and mix.
Fold in diced egg. Then add Greek yogurt and fold together until creamy.
Bonus. There are many ways for you to eat your homemade avocado egg salad. You can serve it over a slice of wheat bread or make a few egg salad wraps with flour tortillas. You can also serve your avocado egg salad over a salad of greens with tomatoes, cucumbers, carrots, celery, and avocado vinaigrette or creamy avocado dressing.