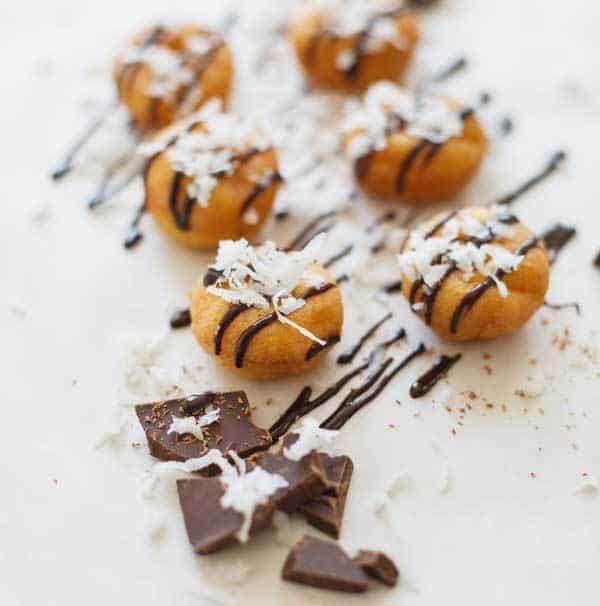 We had an epic donut experience yesterday at the Dapper Donut. Who doesn't love a warm, delicious, melt in your mouth mini donut? We were innocently eating at our favorite restaurant in Lenox Mall when the intoxicating scent of fresh, hot donuts stopped us in our tracks. The owner gave us a sample and that was the beginning of the end. Talk about pure heaven on earth. These donuts are a must for every human on the face of the earth. We ordered several flavors and sat there eating so slowly, mindfully, intoxicated for what seemed like an hour.  The Dapper Donut is truly a mindful experience.
There are tons of toppings you can get on your donuts such as the usual cinnamon sugar or powered, or you can move to a different level with blueberry, smores, peanut butter and jelly or chocolate to name just a few. We won't get into the mouth-watering dipping sauces. It is torture writing this review because every sense in my body aches as I remember each bite.
You can give these rare jewels as a prized, unique gift to friends, relatives or coworkers. Surprise everyone when you have them delivered to a meeting or special occasion with custom toppings or fixings or for a specific theme or brand.  If you ever get a chance to visit Lenox Square Mall's food court check out The Dapper Donut!