Each winter more than 2,000 trumpeter swans make their home in Monticello, MN. Once the temperature rises and ice melts from other bodies of water, they leave the warm waters of this section of the Mississippi River. The winter gathering of the Trumpeter Swans in Monticello is a sight to behold. The birds gather because, for 35 years, Swan Park has been home to a privately-led artificial feeding program for trumpeter swans.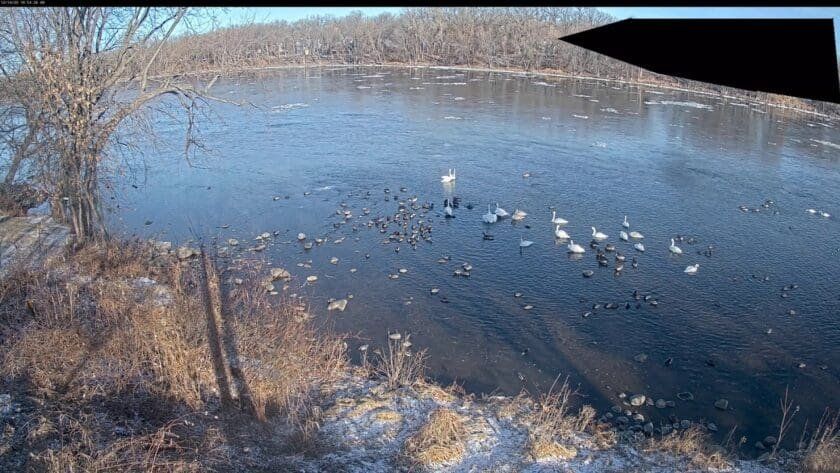 After consultation with the U.S. Fish and Wildlife Service, Minnesota DNR, and the Trumpeter Swan Society, the artificial feeding program will be discontinued in 2020, giving the swans the freedom to forage for food and reinforce their natural instinct to migrate.
The Story of the Swan Feeding Program
Sheila Lawrence, the Swan Lady, began feeding the swans in the mid-1980s when their population was critically low in Minnesota. As she fed these beautiful birds along the banks of the river, more swans began to gather. Eventually the daily feeding of corn was drawing more than 3,000 birds during the Minnesota winters. She remained dedicated to her swans until her death in 2011, when the feeding program was continued by her husband, Jim Lawrence.
You can learn more about Swan Park on the city of Monticello website.