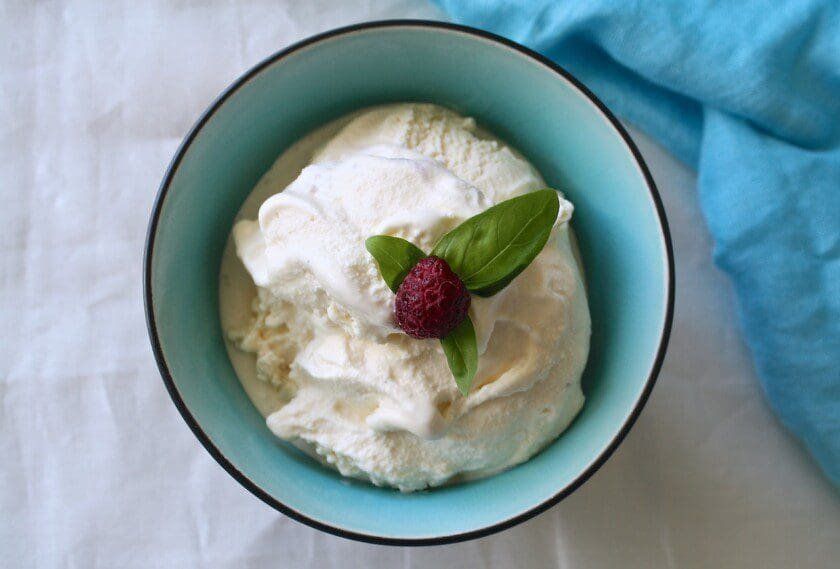 Vanilla ice cream is probably the first ice cream you've ever tried. It's a delicious classic. Today, National Vanilla Ice Cream Day, is the perfect opportunity to get back to basics and enjoy the sweet taste of vanilla ice cream. So celebrate National Vanilla Ice Cream Day with (you guessed it) vanilla ice cream! You could have a vanilla ice cream cone or enjoy it in a bowl. Make a milkshake or cover your ice cream with sprinkles or fun sauces like chocolate, caramel, or strawberry.  Fora slightly healthier option, top your dessert with your favorite fresh fruit.
Did you know vanilla comes from a bean? Vanilla is a member of the orchid family, a sprawling conglomeration of some 25,000 different species. Vanilla is a native of South and Central America and the Caribbean; and the first people to have cultivated it seem to have been the Totonacs of Mexico's east coast. The Aztecs acquired vanilla when they conquered the Totonacs in the 15th Century; the Spanish, in turn, got it when they conquered the Aztecs. One source claims that it was introduced to western Europe by Hernán Cortés as this National Geographic article explains.
Vanilla is a cornerstone in many desserts because of its pure, natural taste. If you love the taste of vanilla, you should try our Vanilla Pound Cake  recipe the next time you need a dessert idea. You won't be disappointed! Want something a little fancier? We've got all kinds of yummy dessert recipes, like these  cheesecake bites or this stuffed angel food cake.  Or, you can check out one of our favorite go-to recipe sites, The Spruce Eats and find a great recipe, with (or without) vanilla ice cream.