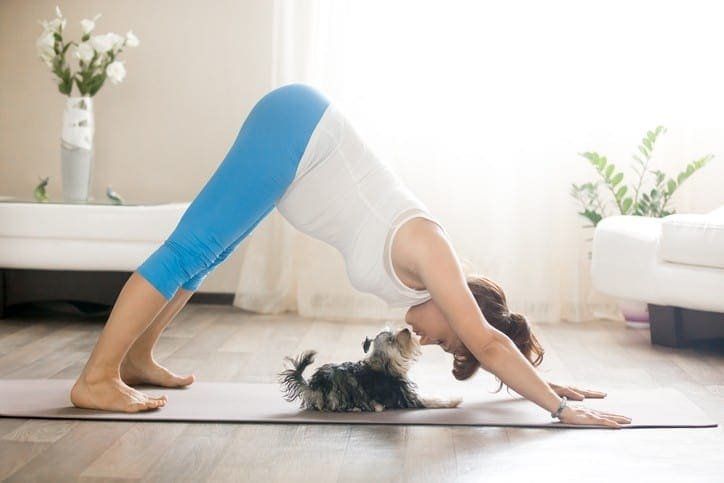 If you're having a hard time squeezing exercise into your daily routine, yoga may the answer. It's relaxing and it can be done practically anywhere—at home, outdoors, at a studio, or in your office. It's also good for you. It strengthens your muscles, tones your body and ease aches and insomnia. If you're ready to roll out your yoga mat but don't know where to start, check out these tips for finding the best type of yoga for your exercise routine.
Which Type of Yoga is Right For You?
Listed below are four types of yoga that can be beneficial for beginners and pros alike.
Hatha Yoga
Are you a yoga beginner? See if your local yoga studio offers any Hatha yoga classes. Hatha yoga focuses heavily on the basics: breathing exercises and proper form. The yoga session is done at a slower pace, too so, new yogis will be able to take their time as they master the poses properly.
If you are an old pro at yoga, you may think that Hatha yoga has nothing to offer you, but you'd be wrong. Its slow pace is the perfect for a gentle morning workout. It can also be beneficial if you're recovering from an illness or injury.
Iyengar Yoga
Speaking of injuries and ailments, Iyengar yoga is great for those with physical limitations. Iyengar yoga is related to Hatha yoga. While Hatha yoga focuses on a slower pace, Iyengar yoga is about proper alignment of the body. The typical session incorporates wooden blocks, cushions, and straps that can help people stretch properly. The extra yoga gear can be helpful for people with physical ailments like back problems, stiff joints, etc.
If you have a physical limitation, be sure to talk to your doctor before signing up for Iyengar yoga.
Hot Yoga
When it comes to hot yoga it's all about the sweat. During these very unique yoga sessions, participants perform yoga poses in a heated room (between 95 and 105 degrees Fahrenheit). The idea of being in a hot room sweating with a group of people may not sound appealing at first, but there are many benefits.
When it's cold outside, hot yoga is the perfect way to warm yourself up. This type of yoga can also be good for your health—it can help with circulation and loosen your muscles. Plus, sweating can also help rid your body of toxins.
Interested in taking up hot yoga? This certified yoga instructor suggests that you talk with your doctor first. Hot yoga isn't for everyone, especially people with high blood pressure and pregnant women. Everyone else should remember to hydrate before and after each session.
Doga (Yoga With Dogs)
If you want to try something really creative and out of the box, consider taking a yoga class with your dog, also known as doga. It's a great way to bond with your four-legged companions and it can be great for your health. Spending time with your pet will improve your mood and help you relax.
A typical doga session combines standing poses and sitting exercises for both dogs and their owners. The typical session also incorporates massages and gentle stretching. Check out this Mindful article for more information on doga and do a web search to see if there is a yoga studio in your area that offers doga.