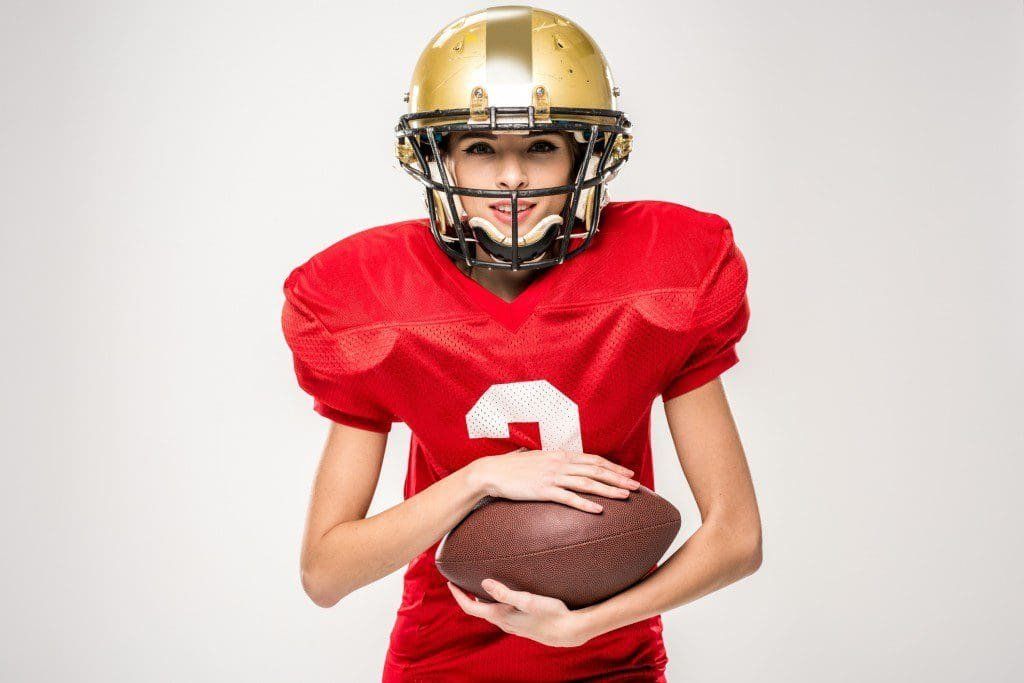 Brianna Amat is not your average high school homecoming queen. Usually, the queen gets crowned in a beautiful gown. She may wave at the crowd before sitting in the bleachers with the rest of her court to watch the game. When Ms. Amat was crowned she was wearing her football uniform (number 12) and shortly after she kicked a winning field goal.
According to many news reports, two weeks ago the Pinckney Pirates beat their opposing team, Grand Blanc, 9-7. But what made headlines was Brianna Amat's successful 31-yard field goal, which helped them score their second win of the season. This is remarkable feat has led this high school senior to be interviewed by the NY Times and even be nicknamed the "Kicking Queen".
Brianna Amat of Pinckney Community High School in Michigan has had no previous experience with football but is a varsity soccer player. She's the first girl to play on the Pinckney varsity football team. The well-rounded student also has a 4.0 grade point average and is the treasurer in their student government. That night she had no time to celebrate being elected queen or making a winning kick because she had to get up early the next morning to set up for the homecoming dance.
When it comes to the Kicking Queen Ms. Amat is not the only one.
This time last year, a high school senior named Jackie Kasburg of Ohio's Chippewa High School was crowned the homecoming queen on the same night that she successfully kicked three points for her team while wearing pink cleats. And there are others too like Georgia's Kicking Queen Jessica Markovic and Iowa's Kicking Queen Kelly Wagner.
The hard work and dedication these young women have are definitely paying off. They are changing the rules of the game for both football and the homecoming court.