"Kathleen Hall is a pioneer in the Mindful Living movement of the 21st Century"
~ John J. Ratey, M.D. Associate Clinical Professor of Psychiatry, Harvard Medical School
---
Dr. Kathleen Hall
Founder, C.E.O.
The Mindful Living Network & The Stress Institute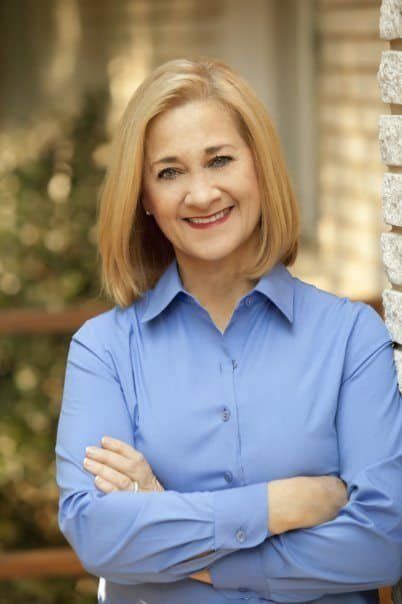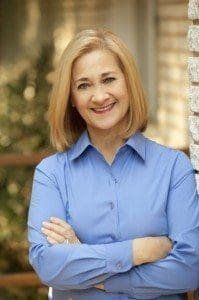 I had all the trappings of success measured by our culture. As a stockbroker at a Wall Street firm, I was set on a model of doing everything faster and better than any of my competitors. My life was very well calculated and moving at a planned, orchestrated pace. One day—in a split second—everything stopped.

I had landed at the airport as usual early Monday morning and grabbed a cab to the World Trade Center. I got out of the cab, entered the building, and headed for the elevator. All of a sudden, my chest was so tight I could hardly breathe. We were all packed into the elevator as usual, but this time as it sped up to my office, I thought I was having a heart attack. I lurched off the elevator on the 104th floor and leaned against the wall.
Little did I know that would be first panic attack of many to follow. A long with the panic attacks and insomnia, a new keen sense of awareness began to emerge. As I went to work each day, I noticed we all seemed to look and act like zombies. It felt like we were trained to do the same thing over and over again. For example, I noticed how people were buying lunch from a sidewalk cart then mindlessly eating as they walked away. Everywhere I looked, everyone and everything began to look the same. It seemed as if we were all in some trance. My well-designed life had started to unravel.
A Mindful Beginning
Later, still in New York, I was studying for my commodity boards. It was then I stumbled upon an old copy of Thoreau's journal in the apartment where I was staying. I dusted off the front of the book, turned to the first page and it read:
"I went to the woods because I wished to live deliberately, to front only the essential facts of life, and see if I could not learn what it had to teach, and not, when I came to die, discover that I had not lived."
Little did I know his words would change my life forever. My initial response to that famous passage was shock, confusion, and an immense and indescribable sadness. Was I living deliberately? Was I living a mindful life? How in the heck did I know what the essential facts of life were? And if I died tomorrow, have I really lived at all? Is living in the middle of this rat race really living?
Thoreau's words made me painfully aware that the course I had charted for my life was far from "mindful." For example, I had carved out an outwardly "successful" life, and it had become a prison of my own design. My life had nothing to do with my authentic self or with an awareness of my own desires and dreams.
I knew nothing about the realities of living in nature,. The mere thought that nature held the possibility of teaching me something both intrigued and terrified me. A fundamental shift occurred in that moment, and I knew there was no turning back. I made a choice that day that would change my life dramatically and forever.

A Mindful Life
One week later, I purchased a farm with an old log cabin that sat by a lake. The cabin had no electricity, no water, no gas, no kitchen, and no bathroom. I had to hike to the cabin for the first year but was determined to live up to Thoreau's challenge. Soon, I was going to face the challenge of living a mindful life. I would release the life that I had so masterfully orchestrated and designed. Realizing I would turn this land into a working farm, I went to the local country store. After purchasing two pair of overalls, four tee shirts, and a pair of working boots I began my journey. With each step, I chose to release the life I had so masterfully orchestrated and designed. As a result, I surrendered to the unfolding of a mindful life.
The Mindful Living Network
My choice to surrender had begun and the seeds of the Mindful Living Network were planted deeply in my soul. Because of this, I spent over 20 years of working the farm, rescuing animals and people and growing and canning our food. Afterwards, I decided to share what I had learned with the world. I knew people wanted to live mindfully with great meaning and happiness, but just did not know how. I believed the world needed a credible destination to learn about how to live mindfully.
In 2008 Mindful Living and mindfulness was a fringe concept on the margins of society. Over the last 10 years Mindful Living and mindfulness has become a critical core and a centrist concept for the transformation of our health, relationships, work, family, society and our environmental challenges. As a result we have enumerable research studies revealing the benefits of mindfulness on our health, happiness, and productivity in all aspects of our lives.
Many major national media shows including NBC's The Today Show, Dr. OZ Show, Huffington Post, CNN Headline News, FOX, CNN International, FOX News, ABC, CBS, NBC, MSNBC, Anderson Cooper 360, ESPN.com, Fortune, Money Magazine, USA Today, Wall Street Journal, New York Times, L.A. Times, Associated Press, Business Week, Oprah Magazine, Redbook, Parents, Cosmopolitan, Glamour, Real Simple, Working Woman, Woman's Day, Oprah & Friends and TEDMED have all featured my advice. I was a weekly guest commentator on D.C.'s WTOP.
I've been the spokesperson for many Fortune 500 Companies including Microsoft, Electronic Arts, Procter and Gamble, Unilever, Princess Cruise Lines, Tempur-Pedic and Darden Restaurants and have been a world thought leader to many corporations. In fact, Martha Stewart Publications coined me the "Stress Queen." As a result, I've worked with many Fortune 500 Companies in the areas of stress, Mindful Living®and work-life balance. A few on my client list are McDonald's, S. C. Johnson, Kimberly Clark, Home Depot, Procter and Gamble, Kellogg Foundation, Turner Broadcasting, Southern Company and Grant Thornton.
I have authored four books: Mindful Living Everyday, Uncommon HOPE, A Life in Balance and Alter Your Life, while spending my life volunteering with enumerable organizations. Those include the Dukes Foundation, nonprofit Habersham Humane Society, nonprofit hospital based cardiac and pulmonary rehabilitation groups and Capitol Area Mosaic, to name a few.
---
Follow her on Twitter and Facebook @drkathleenhall.
Learn how to reduce your stress and live mindfully by visiting: www.stressinstitute.com