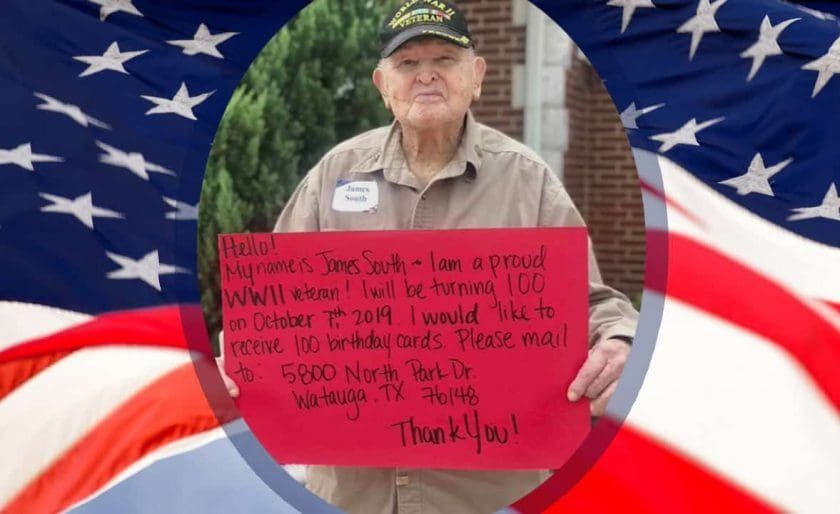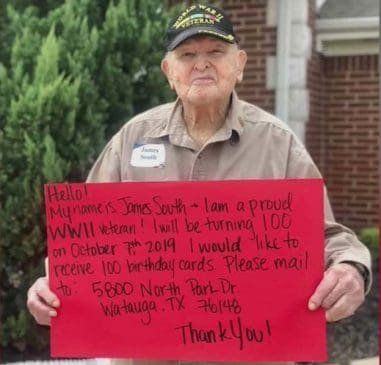 October 7 marks 100 years for veteran James South. This year his only birthday wish is to receive 100 cards in the mail. His assisted living home, Brookdale Senior Living in Watauga, Texas, is trying to make his wish come true. They posted an image of James South with his own handwritten sign earlier on Facebook. The sign reads: "Hello! My name is James South and I am a proud World War II Veteran! I will be turning 100 on October 7th, 2019 and I would like to receive 100 birthday cards."
James South grew up in northeast Texas in a large family. After joining the Army in 1940, he was deployed to Normandy seven days after D-Day. His girlfriend Sophie wrote him a letter every day he was gone. Unfortunately, James has been a widower since 2001, but he stays active through woodworking, playing golf, gardening and is active in his local church
The Mindful Living Network believes his birthday could be so much bigger than 100 cards. For instance, how happy would he be with 500 cards? What about 1000? What about an overflowing mail truck full of cards? How about about a fleet of overflowing mail trucks? Let's give James South a birthday he will never forget!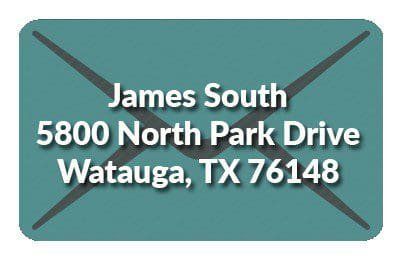 James' son told CNN he learned these 2 lesson from his Dad at an early age. "My dad taught me that a hug is better then a handshake," said Jim. "And that money wasn't the goal in life — it was happiness."
So if you are reading this, and feel at all inspired or otherwise inclined to help make this man's birthday wish come true, all you need to do is stop at the store on your way home, buy a card and write a quick note that says "Happy 100th Birthday!". Then drop it in the mailbox and pat at yourself on the back for increasing your "Karma points" piggy bank by way of completing a random act of kindness for a stranger. And, if you'd like to be more long-winded or specific in your note, you could ask him how his garden was this past year, give him an idea for his next woodworking project, inquire about any Halloween plans, and of course, thank James South for his service and your freedom.
Please send your letters to Jason South to the following address:  James South, 5800 North Park Drive, Watauga, TX 76148
We have many more articles about home-town heroes if you'd like to be inspired by them.