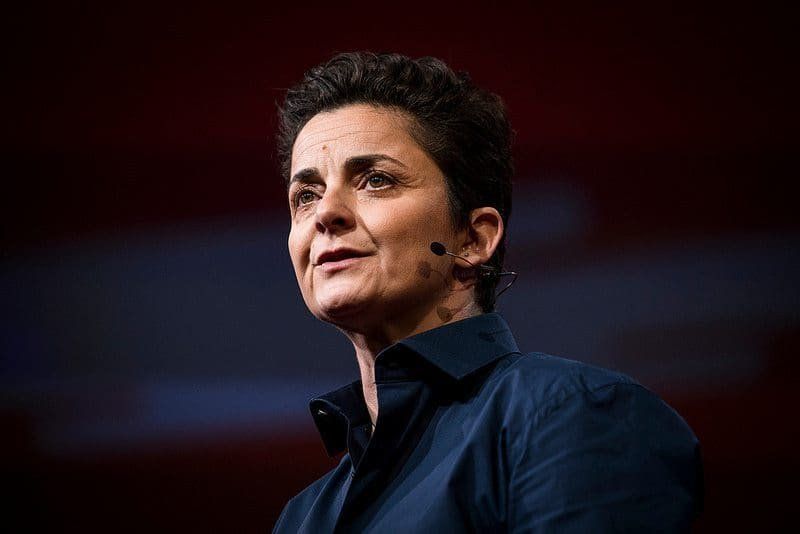 Thirteen million refugees worldwide are running from dreadful circumstances like war. It's hard for adults to start over, but it's even harder for kids who've had their childhoods cut short. Luckily, people like Luma Mufleh are changing that. Luma Mufleh was born in Amman, Jordan. She traveled to the U.S. to attend Smith College and graduated in 1997 with a BA in Anthropology. Though her parents expected her to return home, Mufleh decided to stay and live on her own, without the financial support of her family. She moved to Atlanta and became a waitress and a girls' soccer coach at the YMCA. But, as time passed she realized how lost she felt.
Then one day as she was driving, Mufleh took a wrong turn and ended up in Clarkston, Georgia, one of the 350 U.S. cities that refugees from war-torn countries call home. She watched as a group of boys played soccer barefoot with a deflated ball. Their enthusiasm reminded  Luma Mufleh of her youth, so when she returned she brought a ball for them to play with. This is how Fugees Family began in 2004.
One of Mufleh's role models is her maternal grandmother, who would take young Luma Mufleh to refugee camps to hand out food and supplies. Through this experience, she "began to pay more attention to the world around her." So even though the Fugees started as a soccer program Mufleh realized as she began tutoring the boys after practice that her Fugees (short for refugees) needed athletic and academic guidance.
Since then the non-profit Fugees Family Inc. has grown.
Today they have "year-round soccer for 86 boys and girls (10-18 years old), after-school tutoring and soccer for 50 elementary students, a private academy serving 36 students, and an academic enrichment summer camp." These programs bring together a diverse group of children from countries like Afghanistan, Cuba, Iraq, and Sudan.
Mufleh mentioned to the Atlanta Journal-Constitution that with recent donations the Fugees have bought 19 acres of land. Mufleh hopes to build a campus with a three-story school, "a health clinic, a small theater, soccer fields, and a community garden." She hopes it is will become a model for the country on how to teach children who come from war-torn areas and have little to no previous educational experience.
Coach Mutfleh and the Fugees Family have received numerous awards including a 2008 Martin Luther King Jr. Community Service Award, a 2009 Search for Common Ground Award, and a 2010 Smith College Medal. You can contribute to the Fugees Family by making donations, volunteering, or providing an item from their wish list.
Main photo credit: TED Conference / Flickr