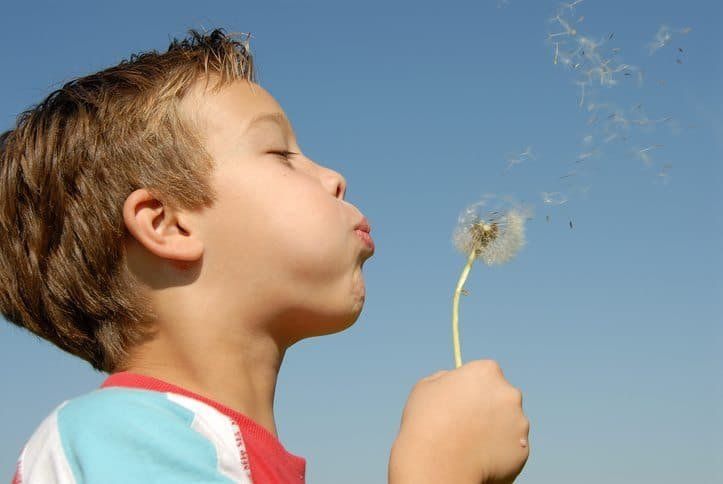 This past April 29th marked the Make-A-Wish Foundation's 32nd annual World Wish Day. Over the years thousands of children facing life-threatening medical conditions have had wishes granted, but the foundation all began over three decades ago with one child's wish.
On April 29, 1980, seven-year-old Christopher Greicius, who was suffering from leukemia, got his wish of being a police officer. An official uniform was made for him, he got a tour of the town in a police helicopter, and he was sworn into the force with an honorary ceremony. Unfortunately, he passed away a few days later, but his life served as an inspiration for the Make-A-Wish Foundation.
Since then, they have granted over 290,000 wishes in 48 countries. These wishes not only help improve the children's emotional health but physical health as well. According to a recent study, 89 percent of medical professionals said that after their wishes were granted these kids experienced an in increase in strength, which helped improve their health status.
So what kind of wishes does the foundation grant?
Well, seven-year-old Joe of the UK recently fulfilled his dream of being the Prime Minister. Angel of Hong Kong had her wish granted when she performed a series of songs in a concert for her 18th birthday. In Pakistan, 11-year-ol Iqra got her wish of being a princess for a day. And 16-year-old Chris of Australia went skydiving in Queenstown, New Zealand.
These wishes are made possible by the tireless efforts of over 30,000 volunteers. There are also celebrity supporters that lend a hand and help grant wishes too. Some of these celebrity supporters include Justin Bieber, Miley Cyrus, the Jonas Brothers, Michael Jordan, and the New York Yankees. Recently, WWE John Cena was honored by the Make-A-Wish foundation for being the first celebrity to grant over 300 wishes.
You can get involved with this inspiring organization by giving donations or volunteering your time. Find more information about giving back at this website. And if you would like to refer a child to the Make-A-Wish Foundation consider reviewing this information.