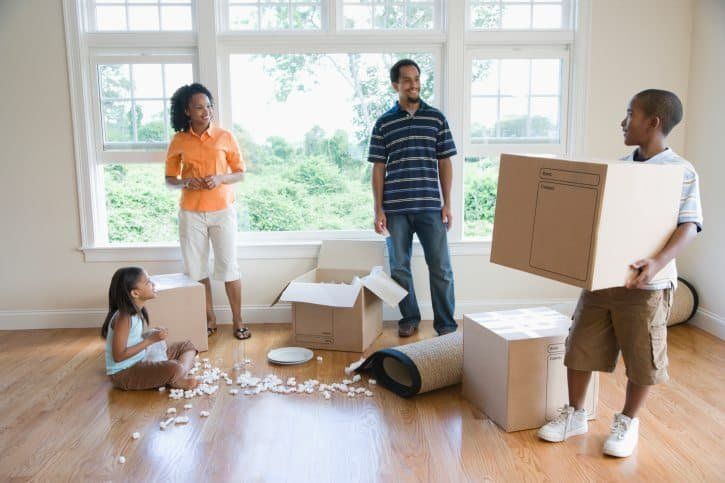 Are you moving to Washington D.C., Phoenix or Seattle? According to real estate reports, those are three of top 5 cities people are moving to in 2012. Moving can be a stressful and time consuming for the whole family, but is easier with these mindful moving tips.Taking a more mindful approach can ease the transitioning process and bring the whole family together.
According to the National Association of Realtors and the 2010 IRS report, the total U.S. domestic internal migration was estimated at 6.7 million households. Nowadays many American households are likely to relocate more than once and this can have a negative effect on children.
A 2008 study featured in the Journal of Epidemiology and Community Health show that frequent residential changes can lead to behavioral and emotional problems like depression and other issues. A 2010 study published by the American Psychological Association also showed that children who frequently moved had lower levels of well-being as adults.
5 Great Moving Tips
Honor your old home and town. Leaving can be an emotional process especially for kids. Let them take pictures or collect mementos to remember their home and town. Hosting your own going away party with family and friends can ease anxiety. It's a great opportunity to see you loved ones and it'll help you stay in touch later.
Reduce clutter. Organization is vital to any relocation. Unfortunately, the more possessions you have the harder your job of keeping everything in order will be. Use this time to donate items you no longer use to those who will need it more.
Go on a tour. To get acquainted with your new area, become a tourist. You'll want to know where the local stores and entertainment centers (like theatres and arenas) are, of course. Yet, don't forget the town's famous, cultural and historical sites.
Start making memories. When does a new home really feel like home? It's not when you sign on the dotted-line or have a sold sign on the front lawn. A home is made with memories. So, on your first night in your new place do something special with the family. Have an indoor picnic or camp out in the living room.
Make new connections. Finding friends in your new town can be a challenge, but it makes all the difference. For your kids set up play dates with your new neighbors. Try meeting new people at religious centers or your local community hubs.