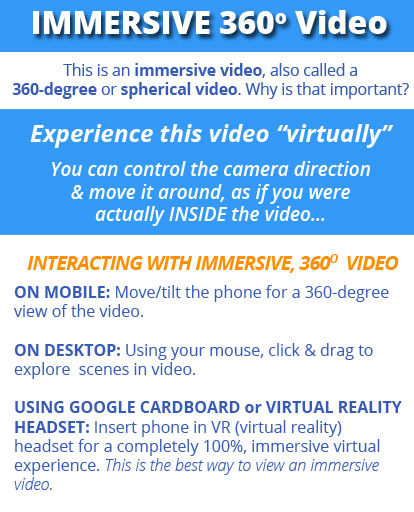 Get ready for a 360o guded tour of Greenland, the Island of Icebergs . Greenland is the world's largest island, lying in the North Atlantic Ocean and is noted for its vast tundra and immense glaciers.
About 80% of the territory is covered by ice. Such large amounts of ice forced the lithosphere to sink, forming the terrain of Greenland. All the 250 kilometers of the coast are carved with deep and long fjords. Often they are blocked with huge icebergs.
'
Although Greenland remains a part of the Kingdom of Denmark, the island's home-rule government is responsible for most domestic affairs. The Greenlandic people are primarily Inuit (Eskimo).
Yiu csn learn more about Greenland on this website: https://visitgreenland.com.
Video by AirPano VR, a project created by a team of Russian photographers focused on taking high-resolution aerial 360° photographs and 360° video. Learn more on http://www.airpano.com