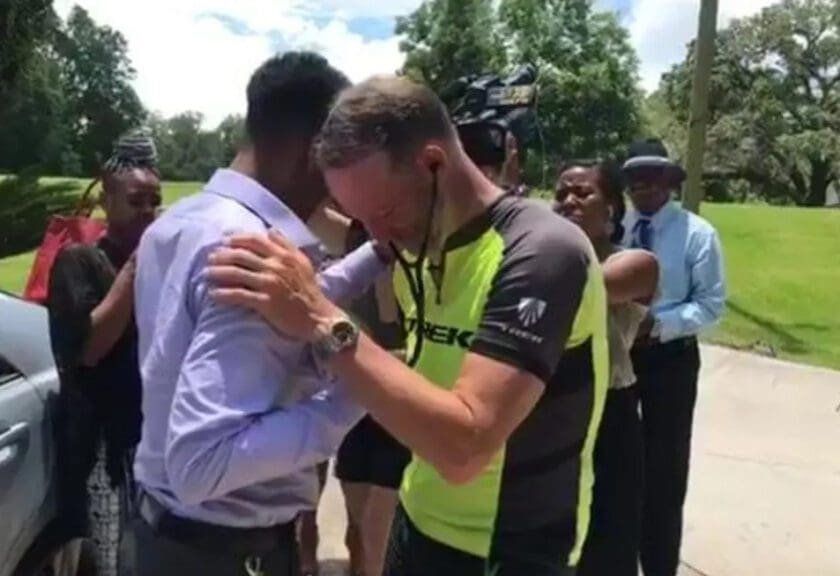 Watch as Bill meets the young man who received his daughter's heart and hears his child's heart beating in the body of another person.
After traveling more than 2,000 miles from Wisconsin to Florida by bike, this video shows Bill Conner triumphant finish. The trip's purpose was to create awareness for organs, eyes, and tissue donation and was in memory of his late daughter Abigail "Abbey" Mae Conner.
Abbey's heart was donated to Loumonth Jack, Jr., a 21-year-old Louisiana resident who was in heart failure due to a viral infection. A timely arrival, Bill met Jack on Father's Day in Ventress, Lousiana. Watch as the two embraced, and as Jack hands Conner a stethoscope so that Conner could listen to his daughter's beating heart.
Conner embarked on the journey to raise awareness about the lives that could be saved if more people followed his daughter Abbey's legacy of organ donation. Her organ donations saved four lives, as well as helped restored the beauty of sight for two people and enhanced the quality of life for 31 people through her gifts of donation.
Sign Up to be an Organ Donor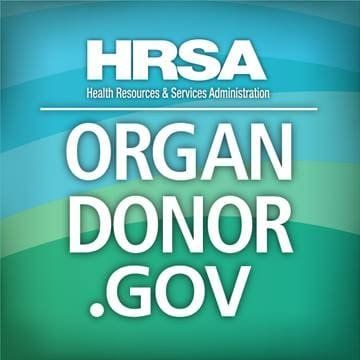 Signing up on your state registry means that someday you could save lives as a donor by leaving behind the gift of life. When you register, most states let you choose what organs and tissues you want to donate, and you can update your status at any time. Go to this website to pick your state and register.
You can sign up online or in-person at your local motor vehicle department. Registering online takes just a few minutes. Be sure to let your family know you have registered, so they can support your wishes.