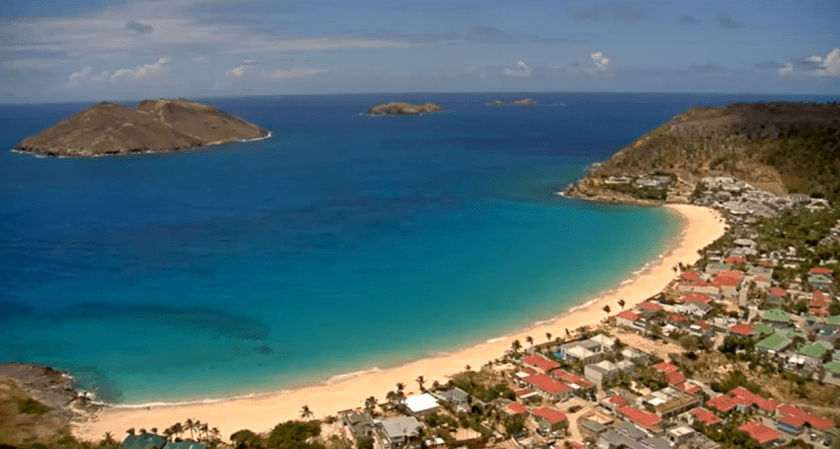 Enjoy this beautiful, calming live view of Flamands Beach, one of the largest beaches in St Barts. With its white sand, shady palm trees and turquoise water, St Barts is very popular among surfers, especially during the winter.
Video steam by St-Barth LiveCam
About St. Barts
Saint Barthélemy, commonly known as St. Barts, is a French overseas territory divided into 40 quartiers (Saint-Jean being one of them) and located between the Caribbean Sea and the North Atlantic Ocean, east of the US Virgin Islands. This Caribbean island has over 7 million people, most of which are Roman Catholics and Protestants.
Thanks to its tropical white sandy beaches, St. Barts is a holiday destination particularly famous among tourists during the Christmas and New Year season. Flamands Beach, Saline, Gouverneur, Lorient, Colombier, Grand Cul de Sac and St Jean Beach are among the most popular beaches on the island.