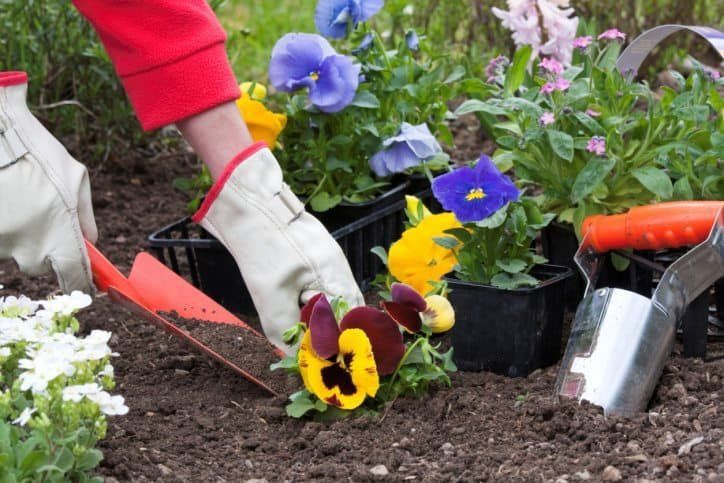 If you want to plan ahead for a burst of color after winter, then autumn is a perfect time to work on your garden. Fall planting and maintenance can give you a head start on your spring garden, as well as bringing color to your yard as the leaves begin to change colors.
Pansies are a great way to add color because it is a hardy cool-weather flower. While technically perennials, these "Violas"  need replanting yearly. They do well in the shade during summer and in full sun during fall and winter. Also they can survive several light frosts– giving your flowerbeds some vibrancy into the winter season. They may even burst back into life again in the spring!
For healthy peonies, stick to the following lists
Check for frost. Turn to the almanac or your local weather provider to find out when your first frost will be and wait until at least 30 days from the first frost in your area to begin planting.
Look for dark soil. The soil should be in an area that stays moist but not soggy. Also in Northern climates, choose a spot that gets full sun (to help warm the plants during winter) and in the South, partially shady will do.
Mulch and fertilize. Spreading mulch at the base of the plant will protect the roots from harsh freezes and fertilizing right after planting will help the roots take root before the winter season!
You can also give peonies a try. Most gardeners overlook fall planting. Shop for these flowering perennials in nurseries and gardening stores and often at discount prices in the fall. Prepare the soil and plant in early fall to give the root system time to get established before harsh winter weather arrives since peonies are not as cold-weather tough as pansies.
Be sure to:
Give them their space. Plant peonies several feet from the roots of shrubs or trees.
Trim when they darken. When winter comes the leaves will darken. Trim back the dead pieces and cover the plants with mulch through the winter months.
Uncover in the spring! When winter comes and goes be sure to uncover your peonies, so they can perk your garden right back up. If the original spot where they've been planted has become shady (from other plant's growth) pull and replant as peonies need full sun.