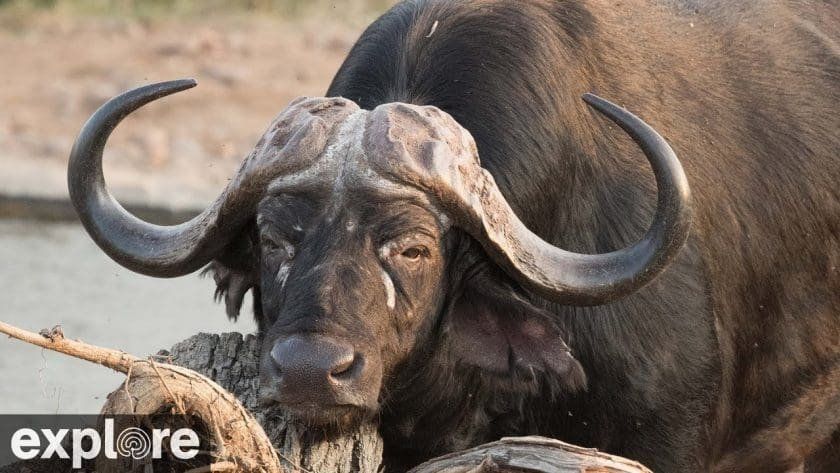 This camera is set on the banks of the mighty Olifants river near the Naledi Game Lodge. This river is a tributary of the Limpopo river. The Olifants river's source is between Breyten and Bethal in the province of Mpumalanga. It flows northeast as it passes through the Kruger National Park and Mozambique on its way to join the Limpopo about 190km inland before flowing into the Indian Ocean. This camera is among the very few cameras that continuously captures the moods and the majesty of a wild, perennial African river.
Sadly, the Olifants river has become one of the most heavily polluted rivers in South Africa due to thriving green algae.
Best Times to Watch
The Olifants River cam is live 24 hours a day.
What Animals Can I See?
You can see lions, leopards, rhinos, elephants, buffalo, various endangered species, and more than 450 species of bird. Crocodile and hippos are regularly seen in the river while elephants and giraffes are seen grazing on the banks and crossing the river. Other animals which frequent this camera are baboons, waterbuck, bushbuck, impalas, storks, herons and owls.
Africam
Video feed by ExPLORE and Africam.com. Africam is your live window into the African wild. The high definition live streams transport you to waterholes strategically located around Africa where you can watch the "Big Five" animals: lions, elephants, rhinos, buffalos and leopards as well as many other wild animals. The cameras are hidden allowing you to observe them in their natural habitat both day and night. Africam connects people from around the world through the sights and sounds of the captivating African bush and it's truly majestic wildlife.
Learn More About Explore.org
EXPLORE is the largest live nature cam network on the planet. Their goal is bring nature to you, raw, unscripted, and unedited. Enjoy the natural world as it unfolds in real time in front of our cameras. EXPLORE.org takes you from Kenya, Africa to the riverbanks of Katmai, Alaska and everywhere in between.
Mindful Living Network is proud to feature many of EXPLORE's amazing cams here on our site. You can check out all of EXPLORE's live cams and highlight reels on this section of their website. EXPLORE's mission is to champion the selfless acts of others, create a portal into the soul of humanity and inspire lifelong learning. That sounds pretty good to us! If you'd like, you can learn more about EXPLORE on their website, www.explore.org