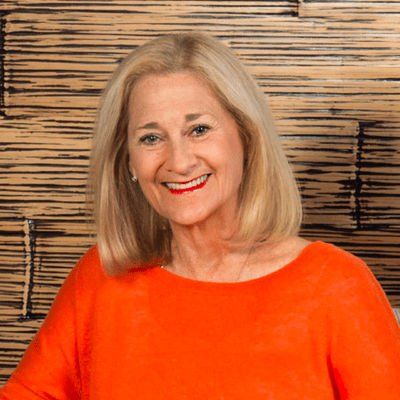 Dr. Kathleen Hall brings wisdom and insight into the most captivating topics in our world today. In her "The Way I See It" podcasts, she dives deep into issues challenging our lives, discusses inspiring people who have transformed our world, and explores movements that are changing our lives and redefining our world.
To Be Perfect Is To Change Often
Winston Churchill said this many years ago as he faced a world in crisis. Join Dr Kathleen Hall as she discusses the existential crisis dividing us today. If we don't change, we may not survive.
You Won the Lottery! 86,400 Big Ones!
You have a gift of 86,400 big ones. Join Dr. Kathleen Hall's discussion on how you can spend your 86,400 seconds each day.
Break the Cycle, It's Over, Move On
Let's close out 2020 and create 2021 with Dr. Kathleen Hall as your guide to an exciting New Year.
Be a Super Spreader
Join Dr Kathleen Hall as she talks about post election stress and why you need to be a 'Super Spreader'.
Separation Is An Illusion
We have reached a tipping point! Our survival depends on your action NOW!
It's Time For You To Rise Up
Join Dr. Kathleen Hall as she invites each of us to rise up now to your calling in life.
911 - Save Your SELF!
Join Dr. Kathleen Hall and Dr. Jim Hixon as they discuss how the pandemic is causing startling rises in depression, anxiety and suicides. Get guidance on what to do and how to get help.
John Lewis, A Living Saint
Join Dr. Kathleen Hall and Dr. Jim Hixon as they share their memories of living in Atlanta with John Lewis and his incredible message for each of us.
The Kindness Pandemic
Join Dr. Kathleen Hall and Jim Hixon MD as they discuss the science and soul of kindness. Kindness is infectious and has many health benefits. Join the Kindness Revolution.
High Anxiety: Coping With 2020
Dr. Kathleen Hall and Dr. Jim Hixon discuss how to manage your mental health challenges this year.
We're Dying of Loneliness
Loneliness is a dangerous, global pandemic that causes mental & physical illness and even death. Join James S. Hixon, MD, Medical Director of the Mindful Living Network & Stress Institute, and Dr. Kathleen Hall as we discuss this vast problem and simple effective cures.
Celebrate and Reclaim the Feminine in Your Life
Learn how easy it is to reclaim the reverent respect, sacredness, and power for the feminine in each of us. Here are some tips on how to help you celebrate and reclaim the feminine in your life.
Words of Wisdom from COVID-19
Join us as we talk about the invaluable spiritual and psychological lessons we can learn from the horrendous pandemic, COVID-19.
Freedom From Fear
Join us as we discuss mastering your fears during these perilous and fearful times.
Why is May Stressing You Out
May can be a very stressful month. An ending school year, planning summer vacations, and countless expenses such as gifts for teachers, graduations, celebration meals, and family and friends visiting expenses. The key to enjoying this month is organization. Here is some practical advice to enjoy this month of celebrations.
In the DIrt
Play in the Dirt with us on Earth Day!
Can We Get Sick From Worrying
Worry takes a toll on our mental and physical health. Many of us waste a significant part of our lives chronically worrying about all sorts of things. Learn strategies to worry less so you can live your best life.
Do You Have Techfluenza?
Is technology controlling your life? Do you lose innumerable hours to technology while feeling unhappy and lonely? Learn how to be the manager and not the victim of this technological world.
Top 10 Things You Told Your Therapist
Join Dr. Kathleen Hall and Bailey as they discuss the most common issues people brought up in therapy. This discussion helps normalize our common fears and stressors in the world.
Is Practicing Mindfulness Hurting Your Health?
Some people become more anxious when practicing mindfulness. Join a discussion on why some people have trouble reducing anxiety with mindfulness and relaxation practices.
40 Days of Soul Retrieval and Renewal
Lent is the forty days before Easter. Join us as we discuss this great opportunity for spiritual growth and transformation of old habits.
Clutter Clearing For The Soul
Do you want to live a less cluttered life? Join us as we discuss how you can begin either a physical or emotional or spiritual clearing of your life.
Is Watching the News Making You Sick?
One of the biggest challenges we face in modern times is finding a way to maintain inner peace while staying informed about world events. Join us to learn how to watch the news without being trapped in a web of doom.
Lower Your Financial Stress
Join Dr Hall as she discusses some concrete steps you can take today to lower your financial stress.
Break the "New Year Same Me" Cycle
Break the cycle of your routine life. Join Dr. Hall and Bailey as they discuss tools to help you complete 2019 and create 2020. They also challenge you to make this year the 2020 of Your Dreams.
Alice Paul: Women's History Month
Join our conversation about Dr Alice Paul the infamous suffragette.
A Spring Redo For You
Tired of the gloom? Short days with little sunlight? Heavy clothes and being sequestered in your home? No more!! It is spring! See how easy it is to create a Spring Redo For You!
March Madness Fun
Join us as we discuss March Madness fun at work.
Women Heart Health Month
Join Dr Hall as she discusses ideas regarding Women Heart Health Month in February.
Creating Your Scared Space
Are you creating sacred space in your home that nourishes you? Listen to our provocative discussion on a space to feed your soul at home.
American Evil Doers
Join us as we vent our anger and disgust at the United States lifting of the elephant trophy ban. These evil Americans are sanctioning the slaughter of majestic and magnificent as well as intelligent elephants.
The Green Eyed Monster
Join us as we discuss Jealousy AKA the Green Eyed Monster and how it can ruin your life.
40 Day Mindful Makeover
Join us as we talk about the opportunity for you to do a Lent 40 day makeover.
Start Your Impossible
Join us as we discuss the power of Olympic inspiration in our lives.
Year of Women
Join us as we discuss the tornado of woman issues that transformed our world in 2017 and why we are now in the Year of the Women.
National School Walkout
Join us as we discuss March 14th - The #Enough! National School Walkout.
Gratitude
Cicero said: Gratitude is not only the greatest of virtues but the parent of all others. Join our discussion on gratitude.
Music Will Be Extinct
Between budget cuts and tight school schedules we are in a music crisis in our schools. Music is being treated as an expendable line item class that is easily deleted and soon could be extinct.
Love is in the Air
The spiraling damage of anxiety plaguing our world is destroying our mental and physical health and the health of those we love. Good news - Valentine's Day is just what the doctor ordered.
They call her 'Moses'
Join us as during Black History Month as we celebrate the woman they called Moses - Harriet Tubman.
Live an Intentional Life
Do you know the difference between your goals and your intentions? Join Dr. Kathleen Hall and Bailey as they discuss how you can shift from living a reactive/routine life to a proactive/productive life of meaning and purpose.
Olympics Lessons Learned
Join us as we recap lessons we learned from past Olympics that can help transform our own lives.
Declutter Your Life
Join Kathleen Hall as she talks about how clutter hurts your life.
Stop Your Financial Anxiety
Want help to stop your financial anxiety? Time to be mindful about your money. Here are some tips and strategies that can help you stop your financial anxiety.
Wake Up
Wake up with passion and energy every day of your life with these quick and simple tips.
Creating Hope In Perilous Times
Hope springs eternal. Like water bubbling out of the earth you cannot stop hope. It erupts in the most unlikely scenarios of human tragedy. We invite you to learn how to become a source of hope in your own and other lives.
Disaster Survival Tips
Everyone should know these simple tips to survive a disaster. Being prepared is the name of the game. You can not only save your life but the life of others.
The Pappy & Puppy
The pappy takes on the puppy at the 2018 National Championship Game in Atlanta GA on January 8 at the Mercedes Benz stadium.
Your Call to the Wild
Need one last (really simple) life-changing New Year resolution that has no cost and contains untold mental and physical health benefits? Get outside!
Create Your Vision Board
Good intentions when making resolutions? 97% percent of us do not keep our resolutions. See how a vision board can help.