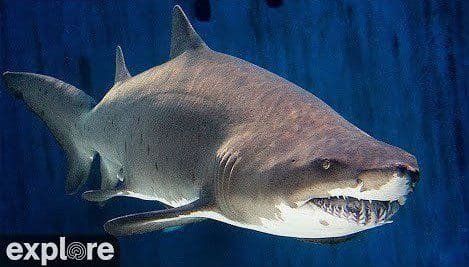 Here's a great live-action view of the 'Shark Lagoon' in The Aquarium of the Pacific. Watch as you get up close and personal with some of the ocean's most mysterious and misunderstood predators. Watch sand tiger, zebra, blacktip, and whitetip sharks glide through the current.
Best Times to Watch the Shark Lagoon Cam
Tune in daily at 2:00pm PST to watch the large sharks get fed. For more information you can check out Explore.org's website.
Learn More About The Aquarium of the Pacific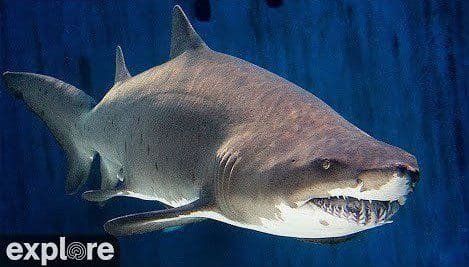 The Aquarium of the Pacific is located in Long Beach, California. It aims to instill a sense of wonder, respect, and stewardship for the Pacific Ocean, its inhabitants, and ecosystems. Hailed as the fourth most attended aquarium in the nation, the Aquarium of the Pacific displays over 11,000 animals in more than 50 exhibits, representing the unique diversity of the Pacific Ocean.
The aquarium also offers educational programming for people of all ages, and as a result giving its visitors the opportunity to dive deeper into the fascinating science of the world's ocean. To learn even more, you can check out the website of the Aquarium of the Pacific.
Learn More About Explore.org
EXPLORE is the largest live nature cam network on the planet. Their goal is bring nature to you, raw, unscripted, and unedited. Enjoy the natural world as it unfolds in real time in front of our cameras. EXPLORE.org takes you from Kenya, Africa to the riverbanks of Katmai, Alaska and everywhere in between.

Mindful Living Network is proud to feature many of EXPLORE's amazing cams here on our site. You can check out all of EXPLORE's live cams and highlight reels on this section of their website. EXPLORE's mission is to champion the selfless acts of others, create a portal into the soul of humanity and inspire lifelong learning. That sounds pretty good to us! If you'd like, you can learn more about EXPLORE on their website, www.explore.org