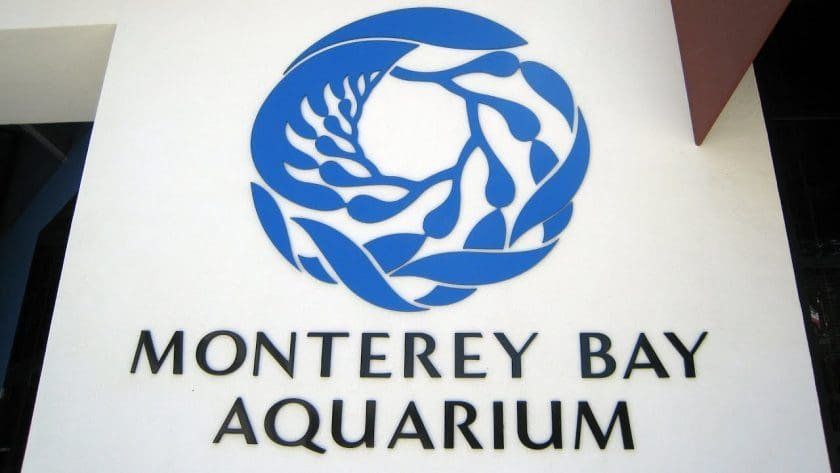 Here'a a great tour of the amazing Monterey Bay Aquarium. Known as one of the best aquariums in the world, it is home to hundreds of creatures and has an annual attendance of more than two million visitors.
The Monterey Bay Aquarium (MBA) is a public aquarium located in Monterey, California, United States. The aquarium was founded in 1984 and is located on the site of a former sardine cannery on Cannery Row. It holds thousands of plants and animals, representing more than 600 species on display. The aquarium benefits from a high circulation of fresh ocean water which is obtained through pipes which pump it in continuously from Monterey Bay.
The centerpiece of the Ocean's Edge Wing, is a 28-foot-high (8.5 m), 333,000-US-gallon (1,260,000 l; 277,000 imp gal) tank for viewing California coastal marine life. In this tank, the aquarium was the first in the world to grow live California Giant Kelp. Visitors are able to inspect the creatures of the kelp forest at several levels in the building. The largest tank in the aquarium is a 1,200,000-U.S.-gallon (4,500,000 l; 1,000,000 imp gal) tank in the Open Sea galleries (formerly the Outer Bay), which features one of the world's largest single-paned windows. It is one of the few aquariums to hold the ocean sunfish in captivity.
Sealife on exhibit includes stingrays, jellyfish, sea otters, and numerous other native marine species, which can be viewed above and below the waterline. The Monterey Bay Aquarium is one of very few in the world to exhibit both bluefin and yellowfin tuna. For displaying jellyfish, it uses a Kreisel tank, which creates a circular flow to support and suspend the jellies. The aquarium does not house mammals other than otters.
About Monterey Bay Aquarium
Address: 886 Cannery Row, Monterey, CA 93940
Phone: 831.648.4800
Website: https://www.montereybayaquarium.org
Video by travelshorts