Americans love their candy. In fact, one source reports that Americans consume about 22 pounds of candy every year. With June being National Candy Month, millions of Americans will be taking advantage of special deals and promotions offered by their local candy shop or online. But if you really want to get creative, try making your own candy crafts at home. It's a fun way to get your kids in the kitchen and work together as a family.
5 DIY Candy Crafts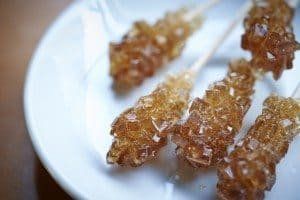 Rock Candy
Rock candy is a great introduction to candy making. It only calls for a few ingredients: water, granulated sugar, flavor extract, food coloring, mason jars, and skewers. The main ingredients are boiled, mixed together, and poured into the jar with the skewer hanging about an inch from the bottom. It takes hours for the sugar crystals to form, but it's worth it. If you want to learn more, check out this recipe from The Spruce.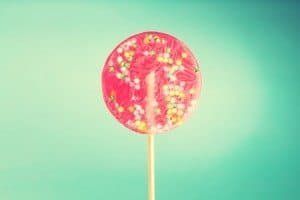 Floral Lollipops
Were lollipops your favorite candy as a kid? Well, now you can make your own lollipops with more gourmet flavors. For instance, this recipe from Dessert First Girl is for rose saffron lollipops—the recipe uses rosewater, rose syrup, rose petals, and saffron to flavor the candy. If rose isn't your favorite, try this recipe from Bird's Party which makes honey and lemon floral lollipops. These lollipops are flavored with honey, lemon extract, and organic daisies and dandelions.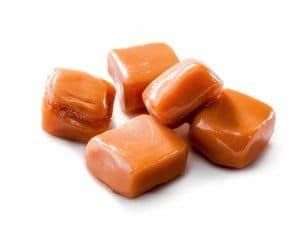 Peanut Butter Saltwater Taffy
Food52's candy recipe is a taffy-caramel hybrid. It calls for creamy peanut butter, water, corn syrup, maple syrup, kosher salt, and butter. The resulting candy is a slightly salty, peanut butter-flavored treat. You can make a large batch and store the extra for later—they can last for up to two months.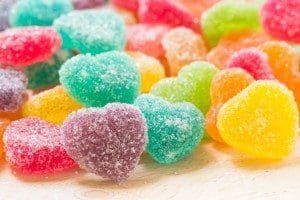 Sweet Jelly Candies in Spiced, Raspberry, and Lemon Flavors 
This recipe featured on Delish gives you a base jelly formula. The base is made with granny smith apples, pears, white wine, granulated sugar, powdered pectin, and sanding sugar. You add other ingredients to the base (such as jam, spices, or juice) to make different flavored jelly candies, such as spiced jellies, raspberries jellies, and lemon jellies.
Sour Gummy Bears
If you prefer sours candies over sweet ones than these candies may be just what you need. This recipe from Bigger Bolder Baking is made with real fruit (such as blueberry, strawberries, or raspberries), water, lemon juice, honey, sugar, and gelatin. What makes these candies sour is the addition of citric acid. You can find more helpful tips here. We hope you enjoy and remember to eat in moderation!