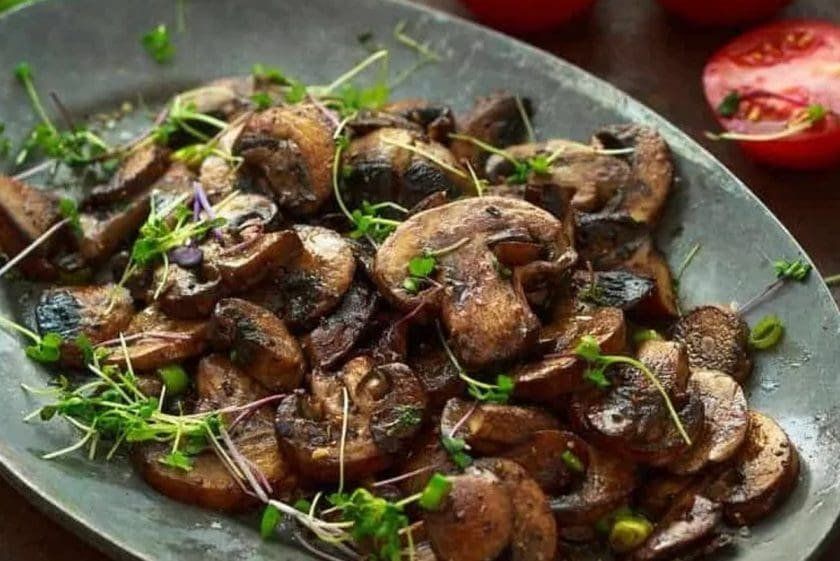 Let's celebrate September's National Mushroom Month. This is the best sautéed mushrooms recipe to put over any fish, tofu, or meat. It's also a great side dish to any meal. Sautéed mushrooms are a treasure chest of rich nutrition. They protect you from cardiovascular disease, reduce inflammation, and give you an immune boost. They are also loaded with B12.
Sautéed Mushrooms Recipe
INGREDIENTS
3 tbsp. olive oil
3 tbsp. butter
1 lb. button mushrooms, sliced
1 clove garlic, thinly sliced
1 tbsp. red cooking wine
1 tbsp. teriyaki sauce, or more to taste
1/4 tsp. garlic salt, or to taste
Freshly ground black pepper to taste
DIRECTIONS
Heat olive oil and butter in a large saucepan over medium heat.
Cook and stir mushrooms, garlic, cooking wine, teriyaki sauce, garlic salt, and black pepper in the hot oil and butter until mushrooms are lightly browned, about 5 minutes.
Reduce heat to low and simmer until mushrooms are tender, 5 to 8 more minutes.
Remove from heat and enjoy your delicious sautéed mushrooms!