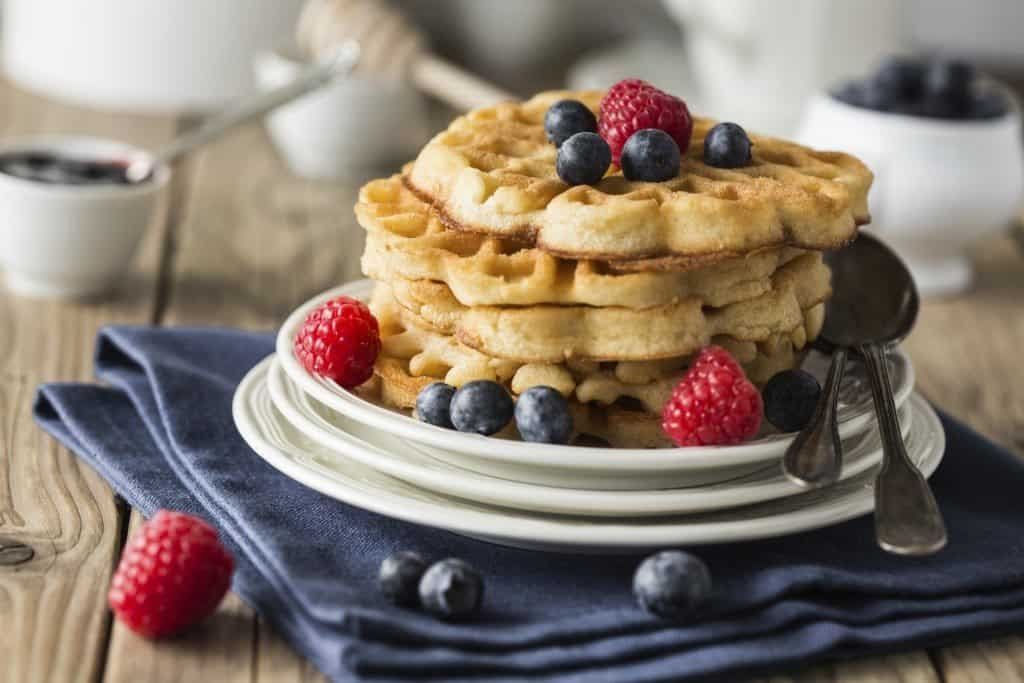 It's Glorious Waffle Day
Well, you're in luck! March 25th is National Waffle Day. According to one survey, 75 percent of respondents have positive opinions of waffles. While most people (51 percent) eat frozen varieties, if given more time and resources a lot of people (46 percent) would much prefer homemade waffles instead.
If you're in the mood of homemade waffles, you can make a new and improved batch with an unusual, but delicious nutritious ingredient: sweet potato. Sweet potatoes are loaded with beta-carotene, vitamin A, vitamin B6, vitamin C, fiber, and potassium. Plus, they'll help make your waffles extra soft. For the perfect sweet potato waffles, check out the yummy recipe listed below.
Sweet Potato Homemade Waffles
(recipe from Wicked Spatula)
Ingredients
1 large sweet potato, skinned and cubed
4 eggs
1 (13.5) ounce can coconut milk
6 tablespoons butter, melted
1 teaspoon vanilla extract
2 teaspoons baking powder
1/4 cup brown sugar
2 cups flour
1/4 teaspoon nutmeg
1/2 teaspoon cinnamon
1 teaspoon salt
Directions
Pour batter into waffle iron and follow the specific instructions for your iron.
In a blender or food processor combine all of the wet ingredients. Drop in cooked sweet potato cubes and blend until smooth.
Preheat oven to 400. Bake sweet potato until easily pierced with a fork, about 20 minutes. (You can also use a microwave).
Throw in the dry ingredients and blend again until smooth.
Once finished, serve with favorite toppings.
Bonus
Sweet serving options. Want something sweet to go with your homemade waffles? Try making your own pecan honey butter with one stick of butter, chopped pecans, and a few tablespoons of honey. You can find further instructions here. If you want something a fruitier try using blueberries, almond butter, and just a touch or maple syrup.
Savory serving options. If you aren't a fan of sweet breakfasts try making your waffles savorier instead. Skip the cinnamon and nutmeg and go easy on the brown sugar in your sweet potato batter. Instead of honey or maple syrup, top your waffle with a fried or sunny side up egg, sliced avocado, cilantro, and lime juice. Or you can make a sweet potato waffle sandwich. There's the sweet potato waffle BLT with a garlic basil aioli recipe to try as well as the infamous chicken and waffle duo.
With so many delicious options for sweet potato waffles, you can hardly go whether you choose savory and sweet!